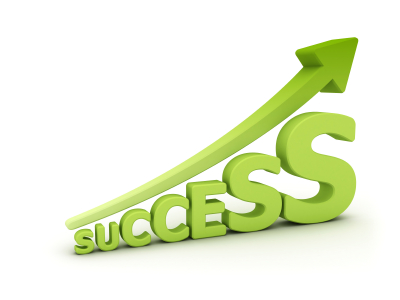 Let's be honest – at some point in the life of your business, you'll face that one challenge that sends butterflies through your stomach. You may be successful but in order to stay that way you must maintain profits or increase profits, and in today's tough economic times, you may be a little worried about how to grow your business. Good news – you can achieve success through growth. Let's look at how to do that.
Offer Something Unique – If you want to grow your business it's much easier if you are offering something that's unique or that has a unique component – perhaps you offer a no questions asked return policy that makes a common item a unique experience, or perhaps you sell an item you manufacture yourself and you are the only source. The key here is to market your business and/or products as unique.
Planning – Don't just go with a whim. Nothing will set your business back faster. Instead, put a plan into place. If you believe a certain product will be good for your bottom line, do a test run with it. Make sure your plan includes additional costs that may skew your numbers and also whether there is anything that might cause a sales fluctuation. For example, is the product(s) you are planning to add to your venue seasonal.
Seize the Opportunity – When it comes to growing a business successfully, you need to be ready to seize opportunities. This might include introducing a new product, but it might also include being environmentally creative turning what might otherwise be waste into profit.
Passion and Determination – Not everyone has the true grit needed to remain passionate and determined to succeed and to grow your business so that you can continue to enjoy that success. Some have a dream to own their own business but don't have the passion and determination to continue to dream and grow their business from that initial vision.
Savvy Business Sense – Some people are just natural born entrepreneurs with a keen sense for business and what will succeed or fail, while others have to work a little harder at it. But the bottom line is that every business owner should take that savvy business sense they have and use it to explore new products, venues, customer bases to ensure the growth and prosperity that is necessary to enjoy long term success.
Never lose potential sales using Apptivo's Opportunities App
The success of your business is largely based on your ability to be fluid and changing. No market remains the same year in and year out, and that's especially true in our modern world. To enjoy success through growth you will need to evolve with the market.
No related posts.