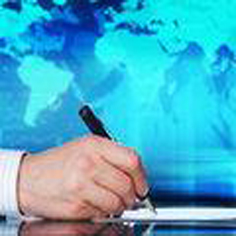 As a business, it is important to know where your customers come from. You will need to research where your potential customers and current customers live to make sure your business is in the best location. This should always be undertaken before choosing a location or before expanding into a new geographic area. The last thing you want to do is incur the cost of expansion into an area to discover the customer base is weak.
When you are trying to determine who your potential customer is, look at your existing customer base in your current geographic location. The following will help you determine the geographic market area for your business expansion ideas:
Where do your inquiries come from? Inquiries are people that are ready to become customers if you have what they want. Following up on inquiries can give you a targeted geographic area. How often have you been in a store that asks you for your postal code or zip code when you make a purchase? That information is correlated to let the store know where customers are coming from and it quickly provides you with a targeted geographic market to expand into. Collecting database using customer segmentation for area codes is also a good way to find out where most of your current customers live.
Where do non-customers live? Determine the geographic area where people who fit your customer profile live, but who have not purchased from you. These are potential customers.
Do publications have the demographic information you need? Publications that serve your market both conduct research and purchase research. Many times they share this information in an effort to get you tobuy their services. Of course, you can also purchase this information from market research companies as well.
Can Your Industry Association Help? If you are a member of any industry related associations or organizations they will likely have a great deal of market analysis that can help you determine the best geographical area to expand into.
Have you Used the Internet to analyze your best geographic expansion? The internet is a powerful tool. There is an astounding amount of market research surveys online and a great deal of it is free. This is an invaluable tool that you should not overlook.
Manage an unlimited number of contacts for FREE using Apptivo's Customer Management System
Here are some resources you could check out for business site selection
www.quirks.com – Has information about firms who conduct market research, industry-wise numbers and much more
www.census.gov – The US Census Bureau website – has information for people and households and business and industry. Check out their factfinder and quickfacts tools
www.realestate.yahoo.com – A quick snapshot of the neighborhood you are researching.
www.hoovers.com – a great website to find information about all kinds of businesses. In-depth information requires subscription.
www.zipskinny.com – a great tool to compare education levels, income, occupation, marital status, Age/Gender/Race Demographics, Stability/Newcomer Appeal
www.NNNNN.US (where NNNNN is the zipcode you are researching)
Expanding into a new geographical area does not have to be stressful. Just think of it as starting a new business. While you have your product or service, you still need to do some research about the new market, business market analysis and the customers living there. Insight into customer demographics and buying trends will not just help you make the decision to expand or not, but also be useful when you tailor your marketing message.
Related posts: