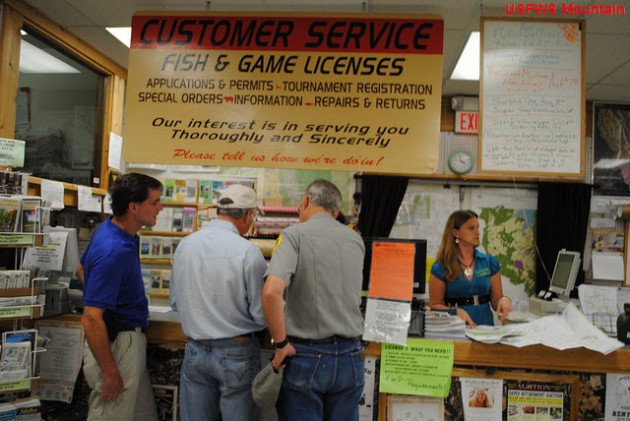 By now, small business owners should have new strategies in place to find new customers and thereby increase their sales. If only we were living in a picture perfect world, where we would have an unlimited budget, every lending institution would give us loans, luck would favor us and our touch would turn everything into gold. Unfortunately, it is not a perfect world. As small business owners, we have to overcome the harsh realities of the economy and other market forces to get new customers this year.
Understand your customer(s)
Remember, your sole motto is to increase your sales while your customer's motto is to get the best available products/services that suits their budget. Before you try to increase your customer base, it would be best to understand who your target market is, the current value proposition that you offer and what your competitor is currently offering. Market research is the only way to find out what your customer wants are. You can either hire a market research firm or do the legwork yourself. In the opinion of Paige Arnof-Fenn, CEO of Mavens & Moguls, a strategic-marketing consulting firm, "Attracting more customers is really about listening to their needs, not being a solution looking for a problem."
Study your existing customers
Understanding your current customers is necessary, before you formulate a market plan for finding new customers. Use simple qualitative market research by using one of the inexpensive online survey tools such as SurveyMonkey or Zoomerang. Always keep in mind that products/services liked by one audience may not appeal to another. Therefore, formulate your sales strategy, keeping in mind the strengths, weaknesses, opportunities and threats of your target audience. As a small business owner, you can get to know your customers by including demographics (income, age, gender and so on), psychographics (attitude, taste) and buying habits in your market study.

Determine the market for your product
You should develop a strategy to acquire new customers using the information received about your existing customers. "Make sure you know who the gatekeepers and influencers are; they will affect the decision makers and you will most likely need to sell to them differently than to the end user," says Arnof-Fenn. For instance, if your target audience is a software firm, the gatekeeper here is the technology manager. Your sales pitch has to influence him because he would be the company's decision maker in the case of software purchase.  These days, customers have become very picky. Your message to the target audience should clearly outline the features and benefits of the product. If a potential customer has to visit your website/online shop, he should really have a reason to do so. "The value proposition has to be spelled out clearly," says Jerome S. Osteryoung, Director of The Jim Moran Institute for Global Entrepreneurship at Florida State University.
Have you thought about selling more to your existing customers?
Try selling more to your existing customers. You can bundle products/services for a special discount for your regular customers. Word of mouth is one of the cheapest and quickest publicity that you can get.  You can also get new customers through referral; give discounts to each referrer. Customers can also be given free samples at times. These are great ways to start a loyalty program with your existing customers who will then try and bait in new customers.
Another option to get new customers this year is to revamp your website and establish your Internet presence by opening a business account in various social networking sites. People are spending a lot of time on the Internet comparing prices and visiting discussion forums before they make their final decision. Therefore, make sure to update your online advertisements and blogs frequently, answer the queries of your potential customers and also be active in discussion forums.
How are you planning to find new customers this year?
Related posts: