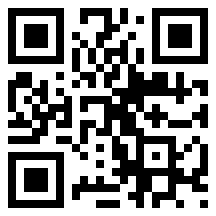 QR codes or also called the Quick Response codes, are a powerful marketing tool which is still a novelty in North America. However, QR codes are widely used in Japan and Europe.  Today many small, medium and large businesses in the United States are cashing on this novelty to capture their market and communicate themselves better to their current and potential customers and stakeholders.

What are QR Codes or Tags?

A QR code is 2-dimensional barcodes which is square shaped. You may have seen them in newspapers ads, advertisements in the subways, fast-food joints and magazines. These days, QR codes are appearing in traditional advertisements. QR codes can be scanned using smart phones and then redirected to the website of the businesses choice. Did you QR codes could also be used to send texts on your behalf, to automate telephone calls and to provide directions using Google maps?

How to Create and Scan QR Codes?

There are online sites where you can create QR codes for free or buy the paid version. All you need to provide is the URL of your website or that of a Youtube video that you want people to watch.  You can also insert a message or any other information you want to put into the code. Feel free to create a QR code using Kaywa QR Code (qrcode.kaywa.com/) or delivr (delivr.com/).You can also checkout Google's free QR code creator.

For people to scan the code, they will have needed to download a barcode reader onto their smartphone. For iPhone users, Qrafter or Neo Reader are great apps to start with. As for Android devices, try out QuickMark or Barcode Scanner. Last but not lease we cannot forget the Blackberry who use QR Code Scanner Pro or ScanLife. Once codes are scanned, users will be redirected to where the business has directed them.

How to Engage your Market with QR Codes

It is worth mentioning that QR codes are integrated into marketing strategies to bring the online content to a mobile audience in real time. Let's see how QR codes can be used in your small business marketing strategies.
Plan your QR Code marketing strategy - To successfully use QR code in your marketing campaigns, you should have a clear objective, understand your target audience and provide useful incentives to the user. For instance when you want to increase your email database, your QR tag should entice the scanner to enter into a contest. If the incentive is valuable and useful to them, they will give you their email address. Make sure to follow through with your campaigns, or else it will be a complete failure.
Make quality code and also test before releasing them – There are many online sites such as QR codes and Microsoft tags where you can create QR codes at no cost. You can embed images, logos, videos, Mp3, messages, etc. in your QR code. Since these are all open source codes and can be used by anybody, there is always a risk of users not following generally accepted advertising standards. If the QR code does not work properly, it is going to affect your marketing campaign. It is similar to a situation where a visitor cannot open your website due to broken links. When you make an investment worth thousands of dollars, you need to make sure to test your codes before going public. You should test your QR codes with multiple readers, using different apps and devices. You should also place your QR codes where it can be scanned and the data connection is strong.
Ensure that codes are linked to mobile optimized sites – To bring in a good amount of traffic to your webpage through QR codes, your codes should be linked to mobile optimized site. This is because these sites are developed specifically for smartphones. Keep in mind that the site should be built for a more user friendly experience. Images which are small and have solid colors load more quickly. All links and buttons should be touch- friendly.
Use code management system to keep track of your scans – There are QR code management systems which can help keep track of when and where the QR codes have been scanned. All the information helps you in strategizing your future marketing campaigns. You will understand your target audience better and deliver the content accordingly.
QR codes can be used as a lead generation tool – QR codes are the future of marketing campaigns and if used wisely, it can be modified as a tool to generate sales. It is all about how you make use of this valuable tool to provide a favorable user experience. Visuals speak louder than words. Check out this link to see how QR codes were used by Tesco in Korea to generate sales and make life more simpler for people.
There are many ways by which you can use QR codes to expand your business. Try this novel marketing strategy to provide information about your products/services.
No related posts.