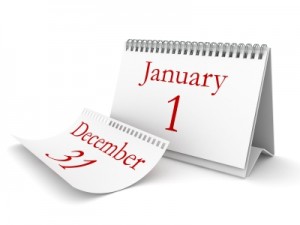 The holiday rush starts between Thanksgiving and Christmas. Small businesses should plan to handle the holiday rush at the same time in planning for the coming New Year. You have to prepare for the New Year in such a way that you do not carry over the baggage from the current year. Before you plan to upgrade your business or implement new rules, here are a few things that you can do between now and this coming year.


10 Tips to Prepare for the New Year
Update your website and social media channel profile – People using their mobile phones for leisure and business is gaining popularity. Therefore, ensure that your website is supported on all smart phones and tablets. Also make sure that all the links and buttons on the website are functioning. Ask your loyal customers for testimonials. Update your social media profiles to ensure that they show up in Google searches. Your site will rank higher in Google search if content is updated frequently.
Your accounts have to be up to date – By the end of December, ensure that your ledgers are up to date so that you can file your tax returns on time. Get your customers to pay before the end of the year for what they owe you. At the same time ensure that you are able to preserve cash wherever and whenever possible. Hold back on accounts payable if possible.
Update your online skills – Between Christmas and New Year is a quiet period. Use this time to update your skills in online marketing, Social Media, SEO or even in your field of business. User sites and apps such as Pinterest and Evernote to save images and notes instead of bookmarking them. Similarly, cloud software such as Dropbox is a great place to store and share files and folders with remote and in-house teams.
Implement SAAS for your business – There are many Software as a Service (SaaS) providers to choose from that provide your business affordable business software. SaaS is a great way to go because it helps ease your professional life with useable tools at your fingertips. Many applications are available for free or for a very nominal amount.
Sort out your paperwork – Invest in paper clips, folders and sticky tabs to tackle piles of paperwork that may be slowly growing on your desk. Create a filing system to help organize your documents, allowing you or your employees to sift through all documents within minutes.
Add Google Apps to empower your small business – There are many SAAS providers who have integrated their software with Google Apps. This will enable you to manage your business online more effectively and efficiently. It will save your business time and money too.
Conduct an online survey – Use free online survey tools such as surveymonkey.com to create surveys. Send this to all loyal customers and possibly your potential customers as well. Do not hesitate to ask the tough questions that need to be answers. However, keep the questions to a minimum number since your customers are busy during the holiday season as well. This will help you put in place a marketing strategy for the upcoming year.
Evaluate your current year and make decisions for the coming year – Take note of how your business did the past year. For instance, the number of new clients, expenses for the year, failures and successes. Also, analyse your marketing efforts and see what more you can do to increase the visibility of your business online. This will help you measure what worked and what didn't.
Have specific goals – Instead of saying that you want to increase your client list, give yourself a specific number of clients to sign up this upcoming year. Write down your goals and stick it in a place where you can always see them.  Writing down goals alone is not enough; you should also have a game plan to achieve your goal. Separate your goals into short term and long term goals.
 Relax and spend time with your family – To spring into the New Year, you need to be well rested and relaxed. This quiet time could be used to focus on family and friends who support you in your venture.
It's unnecessary to cover all points that are mentioned here. However, even if you introduce a small change, it will reflect in your business next year. Share your thoughts and preparation plans you have for your business in the coming year with us.
No related posts.