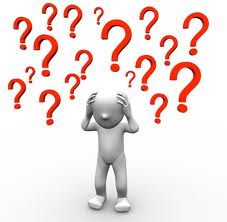 Running a small business is no easy task. You need to find clients for work. There is pressure from the clients to meet deadlines. Even if you complete the client's work, you may have to run around to collect your dues. Employees may leave in the middle of a project. In short, there are many things which cause stress on your business.
Let's take a look at some ways to eliminate or reduce stress on your business.
Money is important – Make a budget first thing of the month. This will help organizes your finances. All essential expenses should be covered. Try to eliminate or minimize non-essential expenses. Adequate money should be kept aside for emergencies or unexpected situations.
Control the consequences of attrition - Make your recruitment processes watertight. The most important thing you have to look out for is whether the potential employee has the right attitude for your business. Does the person have the knowledge and experience to be immediately productive? You cannot wait for him/her to get trained. There should be a contingency plan in case employees leave. Projects should not be affected because of this reason.
Collecting your dues- As a professional, you should always try to satisfy your client's requirements, but make it clear that you are not working for free and are expecting to get paid. Automate your invoicing system so that you do not have to keep everything in your head. Send periodic reminders if the client refuses to pay up. Stop accepting work from clients who have a history of non-payments.
Organize your work – You should have the necessary infrastructure to do your work. Consider renting things which you cannot purchase outright. Everything should have a place and everything should be kept in place. Automating your office processes will save time and money in the long run. Make your staff aware of the organizational hierarchy and individual responsibilities. Have a grievance section to handle problems of employees.
Stay on the right side of the law – Pay your taxes on time. Clear all your employees and creditors dues, this way you can concentrate on your business alone. Abide by the rules and regulations of your area. Do a background check of potential employees before hiring them. Also check the credentials of potential clients before accepting work from them.
Related posts: