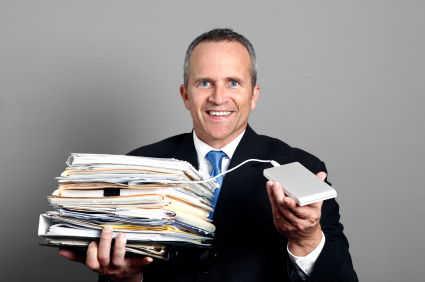 Making a business more efficient can help your business to be more profitable and nimble. Streamlining your business is something each business owner should take into consideration every few years. When you step back to see your processes and your spending critically, you always find a way to do it better. Take into consideration a few tips and tricks that can help you streamline your business.
Reducing Paper Is Easy
One of the fastest methods to streamlining a business is to reduce paper. Paper costs money and it takes time to organize. The good news is that paper is also something you can easily streamline. First, take note of all the ways that paper is used within your business. Do memos go back and forth from employee to employee? Do you print out contracts numerous times only to shove them into files to forget about? These are instances where you can save money, time and stress.
Free Document Sharing made easy through Apptivo.
What is the purpose of having a paper copy of anything? Ask your employees why they need it. If the reasons are not valid, or could be managed within computer software, avoid the unnecessary paper.

Ask if any type of paperwork in particular is actually a fundamental part of their job. Do they need a piece of paper in their hand, or a document to do their job? If not, this is an instance when paperwork can be cut.

If you did the same thing on a computer software program, would there be any drawbacks to the process? Ask those that handle the paper this question so that you can learn what the true value of that piece of paper is.
No related posts.