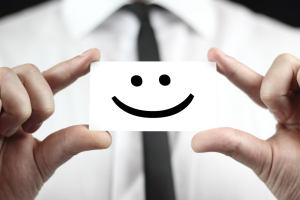 The employees of a company constitute the most important part of its foundation. Every organization big or small needs to keep its people happy to conduct business smoothly. Job satisfaction, sense of ownership and recognition etc. are important factors that motivate your employees to stay on the top of their class. Your employees are the internal customers of your organization. Happy employees ensure happy customers. Let us take a look at how you can ensure a happy work force.
Nurture a Sense of Ownership
It is crucial for the success of your business in long run that your employees have a sense of ownership towards the organization. The employees shouldn't feel tied down to their work and they're only here for a paycheck. They should come to office with a mindset that they own the place and that it is their sanctuary where they can fulfill their professional goals.
Such an approach will help your employees realize their role in ensuring customer satisfaction, encouraging them to work harder. They will discharge their responsibilities with the customers' interest in their mind. Employee satisfaction will make way for innovation and productivity.
Know Your Employees
A good boss is the one who takes time to get to know his team members one on one. Team members feel part appreciated and part of the organization when they are taken care of. Nevertheless, the boss must be consistent in his approach and act like one when the situation demands it. Get yourself familiarized with the employees' attitude and aptitude while maintaining a level of professionalism. This will help you push your team towards success.
Empower Your Employees
Bestow your employees with a certain level of authority and autonomy to facilitate them to develop their creative and alternative approaches towards routine business operations. Encourage them to step out of their comfort zone and come up with inventive solutions.
Respond Promptly to the Issues of Job Dissatisfaction
As we mentioned earlier, it is crucial to know an employee's aptitude in order to offer them a suitable job position. The wrong job position can turn an otherwise talented employee into a non-performer, thereby creating hurdles in the progress of both the company and the employee. Involve the human resource management team and try to shuffle job positions amongst the other employees so that each one of them ends up with their most matched skills. It is certainly a time consuming exercise. But it is a small price to pay for the astounding outcome that it entails.
Emphasize on Employees' Wellbeing
You must realize that perks and recognition are short-term means to keep your workforce in tip-top shape. It is your genuine concern for their overall wellbeing that will help you retain your talent pool in the long run. Flexible working hours and good work-life balance improves the quality of one's professional life. This will help avoid problems such as depression, burnout and high absenteeism that often stems from a stressful and unduly demand work environment. Some employers go out on a limb and set up an onsite gym to promote active and healthy lifestyle among the employees.
Recreational Facilities
You can make your organization's culture conducive to growth by adding an element of fun. Recreational activities are equally important in the overall development of your employees' attitude towards their job. Organizing in-house cultural nights, sports events, DJ parties, providing free passes to concerts, all-expenses paid vacations for best performers, etc. are excellent ways to rejuvenate the spirit of your work force.
Employees are the most valuable asset of your organization. The state of your workforce can make or break your business. We hope you found our tips helpful in keeping your employees in high spirits simple and pragmatic.
No related posts.