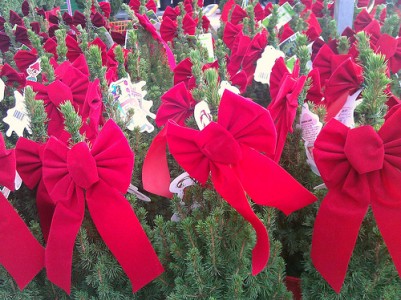 Small businesses hire seasonal help each year to meet the increased holiday demand from October to January. If you are thinking of hiring seasonal help this year, you must know the hiring rules.
What you Need to Know while Hiring Seasonal Workers
Companies that run seasonally do not operate year round. However, that does not mean those businesses are exempt from following the employment regulations and business laws. Here are some rules you need to know when you hire seasonal workers.
Extend benefits to seasonal employees – As a small business owner, you need to provide employees benefits, even if they are seasonal hires. This includes social security and work compensation. The other benefits that you can extend include paid vacation and retirement plans. You should clarify the benefits that you are providing to your temporary workers before you take them onboard, so there is a mutual understanding.
Understand the filing rules – There are filings for hiring employees during a specific time of the years. For instance, during the holiday season, you have to check the seasonal employer Form 941 and Employer's Quarterly Federal Tax Return for each quarter you page wages. You should also notify the IRS of your seasonal status because if you are not paying wages for a particular quarter, you may not need to file your income tax returns for that quarter.
Seasonal employees rules vary from state to state – If you are a seasonal employer, then you'll have to fill out a special form. In some states, you may have to reapply from time to time. This is because during non-seasonal time, your seasonal employees could be eligible for unemployment benefits. Not only will it help the government rate your experience as a seasonal employer, but it will also determine your tax rate.
New Rules to Hire Seasonal Workers from Overseas
Recently, the labor department brought out a set of new rules and regulations for low-skilled seasonal hires from abroad. The booklet has 575 pages of regulations that employers need to know before filing the H-2B visa to bring in employees for non-agricultural jobs. The new rules will come into effect from April 23, 2012 onwards.
As per the new laws, the employers will have to convince the state agencies that they were not able to locate the kind of labor they were looking for in the U.S.
Small business owners will have to post jobs in a national online website that is administered by the Labor Dept. Apart from that, they will have had to advertise in local newspapers and publication before turning to hiring out of the country workers.
According to the new rules, the employers will have to bear the travel costs to and from the home country of the employee, provided the hire completes a certain number of days on the job.

The aim of these new rules is to increase the employment rate. "The H-2B program is designed to help businesses when there is a temporary shortage of U.S. workers," says Hilda L. Solis, Secretary of Labor. The changes "will ensure that the program is used as intended by making these jobs more accessible to U.S. workers and providing stronger protections for every worker."
Flickr image by Mike Licht, NotionsCapital.com
Related posts: