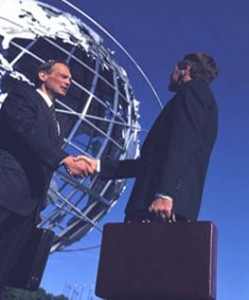 Entrepreneurs spend a significant percentage of their time raising capital during the life cycle of their venture. Many will say that it is almost another full time job for the management team. A well funded company also has greater chances of success than a company which is unable to raise sufficient capital.
Never lose potential sales using Apptivo's Opportunities App
Importance of Managing Fund Raising Activities
Raising money for a company is very similar to the process of selling a product to customers, the product in this case being the startup, and the customers being potential investors. While the idea, past experience, and network are big factors in determining how successful a startup can be in raising capital, it is equally important to have a well organized and disciplined approach to fund raising efforts. To continue our analogy with selling, just like every sales person is aware of the importance of Customer Relationship Management, every company founder must understand the importance of intelligently managing relationships with potential investors. No investor wants to trust his money with somebody who cannot organize and diligently follow through with the process of fund raising.
Consider the case of numerous entrepreneurs, who have an excellent idea, have all the necessary skills and the right team in place to approach investors for funding. Most entrepreneurs start contacting multiple VCs and angel investors for funding. They also rely on their network to tap into other potential investor leads. Pretty quickly, the entrepreneur realizes that he needs to keep track of multiple investor leads, manage numerous contacts and communications, follow up on new conversations and close funding offers with investors. If not managed intelligently, all this can take up a large part of an entrepreneurs time and energy. Even the most diligent entrepreneur can forget appointments, forget to follow up on leads, miss a deadline and end up losing a potential investor.
The Solution
To address this issue, entrepreneurs need to develop a standard procedure for managing, storing and sharing information about investor leads with their team, create an easily accessible online database, which multiple team members can refer to before communicating with potential investors. Setting up this kind of system can take up a significant portion of a young startups resources. To address this issue, we have developed Apptivo, worlds first free Software as a Service (SaaS) business management suite. All the Investor Relationship Management issues mentioned earlier in this article can be solved through the Fund Raising Module of Apptivo.
Getting Started with Apptivo
Anybody can get started and begin using Apptivo in 5 minutes flat. New users just need to register their company on Apptivos website (Apptivo.com) and begin managing all their fund raising activities through Apptivos Fund Raising Module. Once a company has been added, its very simple to provide access to additional team members. Additional users can be granted access to the Fund Raising activities through the Human Resources Module, by creating a new employee with access to the Fund Raising Module.
Next: Apptivo Way of Fund Raising Management and Investor Relationship Management
No related posts.