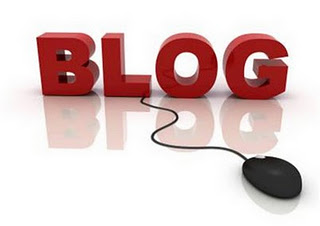 "A leader that has nobody following him is just someone taking a walk." John C. Maxwell (Leadership Expert)
The year 2012 has started with a bang. By now, you as a SMB owner, would have taken stock of the success and failures of the previous year. Goals and milestones should already be outlined for this year, all geared up to meet the challenges and adventures of what's to come. Have you given a thought about starting your business blog? Or if you already have one, will you be updating it frequently to maximize its reach? If you have not added blogging to your list of goals and challenges yet, make it a priority to do so this year.

Why should you Blog
Internet has leveled the ground for small business owners and today they can compete with corporate giants. Business blogs are corporate communication tools that are used to communicate with your loyal clients and potential customers. You can showcase your expertise, knowledge and also add additional web traffic using this wonderful tool. Here are a few reasons why you should blog.
Creates online branding – When you write about your product/services, you take up the responsibility of marketing them online. Small business blogs generate leads by creating awareness about your products/services. When someone reads your blog, he gets an insight into your personal opinion and knowledge about your business. To put it simply, potential customers will get the feel for brand value, ethics and your mode of operation. In brief, blogging will establish a rapport between you and your future prospects.
Great way to promote your products/services – When writing simple and engaging content, it provides information pertaining to your products and services. In addition to that, you are also providing information about the industry that your business represents. When writing about the industry you are in, the voice of your blog will show passion, which is contagious and will further be passed on to your customers. This will spark interest among your customers who will later want to buy your services/products.
Staying up-to-date and bench-marking made easier – Blogging about your business helps you stay in touch with your industry. When you showcase your expertise by writing about your core area, you are actually opening up communication lines to other experts in the field. Here, knowledge sharing takes place. You will get new ideas and strategies for product development and marketing. If you are lucky, you may even find investors or a mentor for your business.
Blogging is considered to be one of the tools for measuring marketing prowess and effectiveness. You can keep track of the number of visitors each day and provide readers with a subscription option to received daily, weekly, or monthly emails from your company. With the help of good search engine optimization (SEO) you can plan your future marketing goals.
Blogging helps makes you a good business communicator. When you blog about your niche area, you do it with a certain amount of passion with a unique voice and expression. It will instill in you a sense of confidence, establishment and create an online presence for you and your business. Over a period of time, blogging will be become second nature. You can also use the space on your blog to advertise your products/services by displaying banners or call-to-action buttons. Remember to encourages two-way communication with your prospects as this will help you understand the needs of your customers. Top 25 Upcoming Small Business Blogs to follow for 2012 will give a fair idea why small businesses should start blogging in 2012.
Do you blog? Has it helped your business grow and get business?
No related posts.