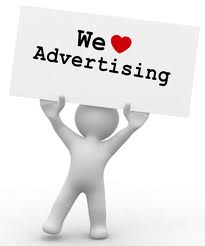 One of the best ways to increase your revenue for your online business is to increase your advertising. But the advertising you choose need to be effective otherwise you are simply wasting money. Here are just a few online advertising techniques that work well, bringing targeted traffic to your website for little to no money.
Social Networking – MySpace, Facebook, etc. – The key here is to gear the pages to your customer in order to bring in targeted traffic. Whatever you do, don't turn this into a direct advertising campaign. Make it more like an interactive market place where healthy conversations can be carried out, tips and tricks can be shared, where customers and potential customers want to drop by often.
Blog Blog Blog and Blog Some More – Blogging has become the past time of many Americans. For business, it can be a powerful tool when used properly. Use your blog to host commentary, open discussions, to indirectly promote products, and use plugins like automatic pings. Learn from those who have successful blogs. This is one advertising technique that can really go the distance.
Classified Ads – Sites like Kijiji, Craigslist, and InetGiant offer free classified ads. You need a good headline to catch the attention of viewers. Remember you want targeted traffic. Each site has their own rules so review them before you post your ads.
Never lose potential sales using Apptivo's Opportunities App
Forums – If you want to generate targeted traffic forums are a great tool. The key here is your content. Don't make it look like an ad, instead promote your expertise, and offer excellent content. At the bottom of your posts have a catchy headline as your signature line. Keep it simple and avoid hype. Include a link to your website. Return to the forum regularly so your posts are always current and relevant. Internet marketers have long known the value of forms as an advertising technique. Best of all it's free.
Press Releases – This advertising technique is underused. Your press release needs to be newsworthy and it cannot look like an advertisement. Write about a new product, a change in company, a new discovery, or any other newsworthy topic that is relevant to your business. In minutes, it will be picked up by Google and other search engines. You'll get credibility and access to targeted traffic.
Twitter This – Did you know you could reach a million followers on Twitter? It's a great advertising tool and when followers retweet; your post can spread like wildfire.
If you want to increase your revenue increase your advertising – it's really that simple. Use these advertising techniques and you'll see your business grow and prosper.
No related posts.