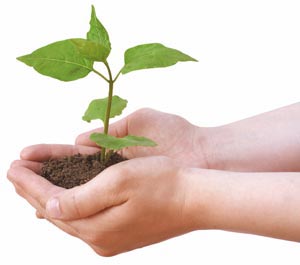 Invoicing is an important element in any freelancer's business. There exists two options for billing – paper based invoicing and online invoicing.
Saving Trees
Paper comes from the logs of trees. So using it means more trees will be cut for the supply. On the other hand online invoicing, such as Apptivo Invoicing, does not use paper at all. So opting for online invoicing means trees will not be cut for making paper.
If the freelancer does not keep track of his expenses and due payments, he/she can lose money. Online invoicing helps him/her get more financially organized thereby helping him/her save and avoid loss of money.
Modern online invoicing applications come with a host of functions and features helping the freelancer save time. This translates into more availability of time to do high priority work. Thus the freelancer can increase his workload and consequently make more money. Some clients forget about due payments. Online invoicing software sends periodic reminders to them. So the freelancer does not lose out on the money rightfully due to him.
In online invoicing the entire process of invoicing is automated. Because of the simple user interface, even a layman can create professional and elegant looking invoices. There is a minimal learning curve as compared to paper based invoicing systems. Thus there is considerable saving of time and money.
Want to use a FREE Online Invoicing Tool? Check out Apptivo's Online Invoice Software
Online invoicing makes the breakdown of payments and payment schedule easy to comprehend by clients. Hence there is prompt payment of money.
Online invoicing has the advantage of being able to be used anywhere anytime. Even if the freelancer is on a holiday, he/she can do online invoicing with ease. The freelancer does not have to buy expensive office stationary or worry about the cost of delivering or couriering them to the clients. Plus online invoicing tools leverage the power of the computer and Internet. They are far faster than paper based invoicing. The time saved can be used by the freelancer to take up more assignments thus generating far more money.
What about the expense of buying online invoicing software?
The freelancer does not have to worry about the expense of buying online invoicing software. Fortunately there are many free online invoicing tools available in the market today. Several online invoicing software are free to use for a limited period for trial purposes. The freelancer can evaluate the software and find out whether it is suitable to his/her unique and specific requirements. Most online invoicing tools are available at reasonable and minimal rates. The money saved and gained by using online invoicing tools far outweigh its costs.
Apptivo's online invoicing application is the best in the market and free too. So start using it immediately: save a buck, save a tree.
Related posts: