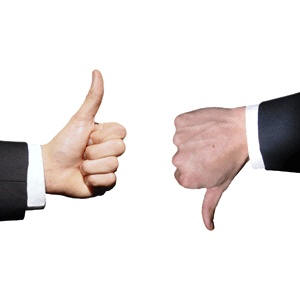 If you're thinking of starting a new business, one of the options that should be considered is a franchise. There are all kinds of franchise business opportunities out there. According to the International Franchise Association there are is an estimated 8 million people who are employed in a franchise outlet in the United States. Approximately 1 out of every 12 retail businesses is a franchised business. But is a franchise business right for you? Let's have a look at the pros and cons of acquiring a franchise business.
The Pros of Acquiring a Franchise Business
Brand Name is one of the biggest benefits to buying a franchise business. You don't have to brand your business or your products. For example, if you buy a McDonalds franchise everyone knows what food products you sell and what they can expect from you.
Turnkey System means they systems have all been fine-tuned and a working model is in place. If you have weak marketing or sales skills you can really benefit from a turnkey business because it comes with a proven system for running the business and generating sales.
Franchise Support means you always have someone to answer your questions a luxury most small businesses do not have. With a franchise you are in business for yourself but you are not in business by yourself.
The Cons of Acquiring a Franchise Business
It's only fair that we look at the downside of a franchise business too.
Higher Startup Costs because you are paying to receive a business plan that works and you are also required to build your business to their specifications, which is why all franchise businesses, have a similar look. An independent is likely to be more careful with startup costs.
Royalty Payments mean that you are going to give a percentage of your profits back to the franchisor. How much depends on the agreement. This is the cost to you for having support and national advertising.
More Restrictions because you are required to conform to their operating procedures, their requirements for how your store will look, and even what your staff will wear
A franchise isn't for everyone but it is a good option for individuals who like to work in a team environment and who may not have a strong business background but still want to own a business. For others the idea of all the restrictions and giving away even a small percentage of their profits leads them away from franchise opportunities and down the road of being a true entrepreneur.
There are a number of excellent franchise resources online that are worth spending some time reading to get a better understanding of what it means to own a franchise. It's also important to remember that every franchise is different, which means there is likely the right match for you out there. It just may take a little bit of detective work to find it.
No related posts.