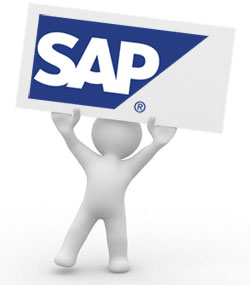 There's good news for companies that do not have a business intelligence (BI) infrastructure in place. SAP has launched real-time analytics in the cloud, by providing freedom to analyze data at lower cost with SAP® BusinessObjects™ BI OnDemand solution, powered by SAP HANA™.
This solution allows companies to quickly and cost-effectively perform detailed real-time analysis of any data, including data from on-demand solutions. I am sure, most companies would be more than happy to adopt a solution like this, which not only fulfils their most important technology requirement, but also saves money.
The announcement was made at SAP® TechEd 2011, being held in Bangalore, India, October 19-21.
As the company release says, reporting and ad hoc yet detailed analyses are definitely a challenge for casual users and companies, more so for SMBs that do not have a BI infrastructure. It is also a challenge for companies using on-demand applications.
Want to use a FREE Online Invoicing Tool? Check out Apptivo's Online Invoicing Software
With SAP BusinessObjects BI OnDemand, powered by SAP HANA, customers will be able to answer questions and easily interact with complete data at the speed of thought – allowing more time for doing and less time waiting. It helps you to get deeper insights about sales, customers and pipeline from any source, including on-demand applications for sales and human resources.
This BI on demand solution from SAP can be implemented quickly, as detailed data can be imported rapidly. With its in-memory computing technology, SAP HANA performs analyses on the fly, without the need to define rigid data models and aggregations ahead of time. SAP HANA provides faster time to value by eliminating these traditional implementation and maintenance tasks for BI solutions in the cloud.
In addition to the above mentioned technical support in implementation and maintenance, the solution also provides lower cost of implementation and ownership, as customers do not need to invest in designing workarounds to improve reporting performance. This surely helps to get up and running in minutes to support massive amounts of data. As your data grows, you can continue to add more reporting scenarios easily without significant investment in IT.
For many of you, who are yet to implement a BI solution, such solutions can be a boon to have a robust on-demand solution with less investment on the IT infrastructure.
No related posts.