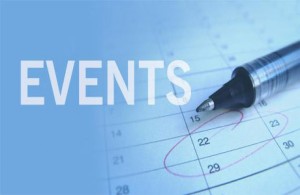 Small and medium business events such as seminars and free tradeshows give startups and also established businesses an opportunity to meet likeminded people, exchange business cards and also to understand the latest developments in their industry. Attending these events provide additional insights into the many services and resources available for small businesses. Thanks to the Internet, for those who are not able to make it physically to these events, can attend the live webinars. At these webinars, you can interact with the hosts, chat with the subject matter experts and also exchange your thoughts and opinions with those who are attending the program. Here we have put together a few important small business events that will be held between March and June 2014.
AM Days is an event all the affiliate managers who want to know about the latest affiliate marketing strategies should attend. This event offers insights into successful implementation and management of affiliate programs.
Date: March 19-20, 2014
Registration fees- $1,895 (till March 16) while the onsite fees is $2,095
Microenterprise: Marketing For Small Business
Location Name: Niagara County Community College Room B114
Address: 3111 Saunders Settlement Rd., Sanborn, NY,14132
Contact Name: Lynn Oswald
Contact Email: oswald@niagaracc.suny.edu
Date: March 26, 2014 | 6:00 pm EST – 9:00 pm EST
Organization: Niagara SBDC
Fee: This is a free event.
The eighth annual conference for small business is hosted by Infusionsoft held in Phoenix, AZ. This event has speakers like Seth Godin, JJ Ramberg and Peter Shankman. You can book your seats through smallbiztrends.com/events and get a $100 discount.
Date: April 23 2014
This is a three day conference for entrepreneurs who want advice on taking their business to the next level of growth. Growco features CEOs of fast-growing companies speaking to the business community. It will be held in Omni Hotel Nashville from May 20-22, 2014.
The 10th annual summit will bring together small business owners from across the country and industries together. Here you can network, learn new strategies and also be updated on the latest market trends.
Date: June 11-13, 2014
Venue: Omni Shoreham Hotel
2500 Calvert Street, NW (at Connecticut Avenue)
Washington, District of Columbia 20008
Important Business Events in San Francisco March- June 2014
This short program would give you an insight into IRS rules and regulations that are applicable to small business owners. Pre-registration is required.
Date and Time: Wednesday, March 12, 2014 from 3:00 PM to 5:00 PM
Venue: SBA Entrepreneur Center
455 Market Street, 6th Floor
San Francisco, CA 94105
This is a one-day seminar for both prospective and current business owners. It gives an insight into what you need to know and do to succeed in your business. Pre Registration is a must.
Date and Time: Monday, March 31, 2014 from 8:30 AM to 5:00 PM
Venue: SBA Entrepreneur Center
455 Market Street, 6th Floor
San Francisco, CA 94105
This seminar will be conducted by Linda Lam, founder and owner of 6 Degrees of Marketing. She will cover the important online tools that a small business entrepreneur can use to leverage his or her business.
Date and time: Wednesday, April 2, 2014 from 9:00 AM to 11:00 AM
Venu: SF Small Business Development Center ("SBDC")
This seminar focuses on choosing a retirement solution for your small business. The speaker is Tony Hall, Benefits Advisor, U.S. Department of Labor, Employee Benefits Security Administration.
Date and Time: Thursday, May 22, 2014 from 12:30 PM to 2:00 PM
Venue: U.S. Small Business Administration, San Francisco
You can add any important small business events that have been announced for March -June 2014 which we may have left out, in our comment box.
No related posts.