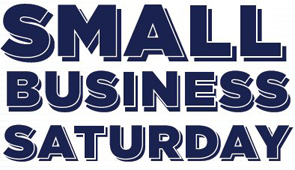 "We have to work diligently to compete with the big box stores and the malls. All we ask is that the holiday shoppers not leave us out. It's a chance for neighbors to support neighbors," – Mary Ardapple, owner of Apple's Bakery, Knoxville Ave, Peoria.
Small Business Saturday is a national movement that was launched by American Express in the year 2010. This movement was initiated to encourage the holiday shoppers to shop from local stores in their community. The slogan of this movement is 'Shop Small'. Small Business Saturday is the first Saturday after the Thanksgiving Thursday. This year, the Thanksgiving Day is falling on 24th November; hence the small Business Saturday will be on 26th November, sandwiched between Black Friday and Cyber Monday.
Remember, immediately after the Thanksgiving Day, people will start their Christmas and New Year shopping, therefore many stores and independent business houses offer significant rebates and other attractive deals on the Saturday after small business. "Small business shops add a lot of personality and personal service to the community. When we buy locally, the money we spend stays in the community," says Vicki Clark, president of Economic Development Council for Central Illinois.
Manage an unlimited number of contacts for FREE using Apptivo's Customers App
Do your part to support local businesses
This year, Facebook, Twitter and Google are actively taking part in the Small business Saturday movement. Apart from allowing small businesses to advertise free of cost across multiple social media channels, they have also created many new tools to help the small to medium business owners to market their goods and services. The three innovative giants have created separate platforms to give business owners opportunities to customize incentives and rewards to the online shoppers who shop with them.

Another noteworthy point is that the 100,000 American Express cardholders will earn $25 when they shop from the local stores and independent small businesses that accept American Express Card.
Small business owners should make use of this opportunity by down-loading free in-store signage and other marketing material from American Express. They should also use the various social media networking tools to create attractive and valuable offers to lure their customers.
Did you know that American Express is giving $100 worth of free Facebook advertising to first 10,000 SMB owners who are willing to help build online buzz to drive online shoppers to purchase from their businesses on Small Business Saturday. The SMB owners are allowed to create a personalized advertisement that will be run on Facebook up to November 26, 2011.
Another interesting piece of news is that, for every click of 'Like' the Small Business Saturday page on Facebook, American Express is donating up to $500,000 to Girls Inc. This is to encourage, empower and nurture women entrepreneurs.
You, as an individual, can help the small businesses by spreading the word about Small Business Saturday and also about your favorite restaurants and local shops through Facebook and Twitter.
Holiday shoppers, keep in mind that for every $100 you spend in the locally-owned shops and businesses, $68 returns to the economy through payroll, taxes and other expenditures. Also remember that small businesses are vital for the economic growth of the United States. Therefore, support Small Business Saturday this year by promoting small businesses in your community.  Happy Shopping!
Related posts: