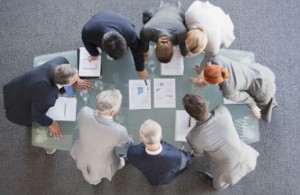 As your small business grows you would be giving more attention on the operational excellence. Probably, the only team that may be left behind would be the finance team. This is the team that takes care of the cash in-flow and out-flow, forecast the spending and allots budget for the various departments. Communicate, motivate and revive the finance team by setting goals, defining a structure and more. Following are a few tips to boost and motivate the finance team of your company.
8 Proven Tips To Motivate And Maximize The Potential Of A Finance Team
Be specific- As a small business owner, you need to know what you want to get done through a bunch of financial geniuses that you have employed. You need to have a clear cut idea about how you want your financial team and what you want from them.
Communicate- Communication is one of the keys to success. If you have an idea or a vision share it with your financial team. When a small business owner communicates share his ideas and also tells the finance team how he wants things to be done, there will be two developments. One, it will instill confidence in the team that they have not been left behind and once they understand what you expect from them, they will begin to take the necessary actions to materialize the vision.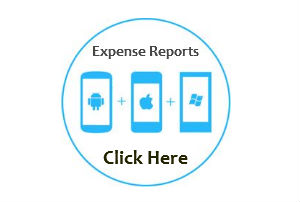 Employ a right person as the head of the finance department- The right person is someone who has experience in business partnering, approachable and someone whom the junior staff of the department can look up to. He should be able to add value to the business by encouraging the staff to be forthcoming and by designing financial strategies that favor the business.
Provide required training- Many of the present day financial professionals, do not consider bonuses or hike in their salary as perks. Experts opine that what worked to motivate the finance personnel in the past may not work well today. Dan Zbacnik, financial management leader at KPMG Canada, opines that
" The finance function has changed enormously in the past few years so the old talent-management approach doesn't necessarily work."
Today's finance professionals are looking out to learn and constantly grow. Above all they want job satisfaction. They have the technical skills and they want to learn about operational skills as well. Invest in training your finance team to increase their capability to use the latest automated finance tools.
Invite a member of finance team to attend meetings- Even if the meetings that you hold need not necessarily involve the finance team, invite a member to attend the same. Though, many may feel that it would not add value to the meeting directly, it may add value back into the department. This way they would not feel excluded and will gain the vital information they require while formulating budget strategies or managing accounts.
Have a system in place- This is one area many of the small business owners tend to overlook. Hire an expert to study your finance team requirements and have a great system in place that include the latest finance tools such as a finance expense report software to ease their work and have greater control of their finance strategies. Once you have a system in place for the finance team, they will be able to contribute better as well as add value to your business apart from working on figures.
Update your business information- Keep yourself updated about what is happening in your industrial domain. Also share the information with the finance team and develop those who are interested in operational metrics. This is one ways of adding value to the business and also keeping the team motivated. Once they have the facts and figures in place, they would generate the relevant and up-to-date data for your business.
Pay still matters- Money talks for many. It's a fact that people talk about on-the-job satisfaction and progress, compensation in terms of money is still a vital element of motivation. Pay right to acquire a great talent and also retain them. Remember, it's a competitive market out there and to be successful, you need to give priority to acquiring great talents, developing them, and also keep them motivated enough to retain them.
It's not an exhaustive list but a guideline to create and revive a great finance team that can add value to your business.
Related posts: