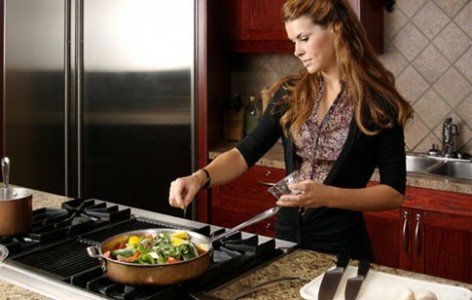 The business world is no longer a man's world. There are an ample amount of opportunities for women who want to start their own business. Two of the main reasons women venture out to start their own enterprise is because they can work from home and they have the freedom to be their own boss. A report by Catalyst, a non-profit membership association increasing opportunities for women and business, tells that 7.6% of the Forbes 500 top earners and 48.7% of the American workforce are women. For most of us, we find starting a business grueling because we have so many smart ideas with us, it sometimes becomes difficult to choose which one to pursue as a hobby and which would be ideal for a business. Any business with passion will succeed.
Small Business Ideas for Women
Starting a business, whether it is home-based or otherwise, will give a sense of independence, identity and the much needed cash that every woman craves. Depending on your skills, interests and capabilities you can start your own venture. In keeping with that spirit, we have put together a few smart ideas for you to use.
Convert your hobbies into a small venture – If you are good at teaching someone to glass paint, pottery, knitting or stitching, starting a business can work out really well for you. If you know to play a musical instrument well and have passed all examinations, you can take on teaching music.
Tutoring – Tutoring is another wonderful business for stay-at-home mothers. There is a great demand for tutors. Online tutoring is becoming quite common and is a great source of pay.
Are you a good cook? – If the answer is yes, give a thought to the catering business. To start off, you can cater to offices and work establishments. If you specialize in making cakes or pies, get in touch with your local restaurants and try and see if they would sell it on their counters. In India, many of the five and seven starred hotels are inviting house wives to cook home food for their guests. The benefits and return is well worth the time.
Interior decoration – If you have an eye for color and fabrics and are great with organizing a room, then interior decorating is for you. This is one of the small businesses that you can do from the premises of your home. There are many interior decorating training courses which you can join to get professionally certified.
Personal shopper – This is an upcoming trend. If you have a passion for shopping and is a peoples person, this is the right kind of business for you. Though the main focus is on the clothes, there are people who do non-clothing shopping also. "It's just something I've always been good at–color, shopping, putting things together and knowing what someone else will like, what they can wear and what will make them look good and feel good," says Maggie McQuown, owner of VisibleEDGE Resources, an image-consulting firm in Addison, Texas.
Soft skills training center- If you are good in pep talk and delivering trainings in etiquettes and soft skills, think about opening a training center. Initially, start from home or work as a freelancer for other reputed firms before opening your center. If you are interested in a specific area, for instance NLP (Neuro Linguistic Programming), getting a certification in the same will increase your credibility.
Car wash- This may seem a bit odd kind of business idea for women. However, if you know the basics of how to clean and maintain a car, this is a good business. There are good books and magazines on car maintenance. You can earn well if you charge separately for external washing and internal cleaning. Waxing and polishing can also be charged separately.

There is an array of business ideas for women, including Yoga training (if you have completed the yoga certification program), personal fitness trainer, event management or a wedding party planner. Like any kind of business, these businesses need just as good of a marketing strategy to get contracts and clients.
In today's world, men are not the only ones wearing the trousers. Nowadays, women are actively participating in making decisions regarding their families, career and their lives in general. So what are you waiting for? Kick start your dream with a big bang!
No related posts.