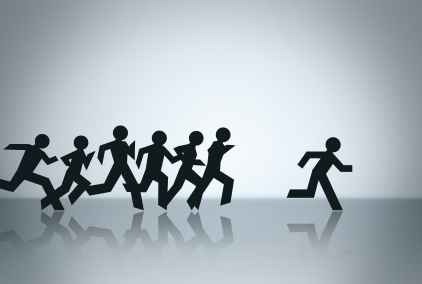 Competition makes the economic world go round. In fact, competition is healthy, because the fittest will survive and the rest will go by the wayside. You need to stay one-step ahead of the competition and when you do your business will enjoy great success.
Today's marketplace is much different from even a decade ago when ones competition was in the same city. Today's business owner is inundated with competition. Because of the internet today's consumer can shop half way around the world looking for the best price, the best features, the best warranty, and the best value for their budget.
As a business owner you have to be smarter, wiser, and more aggressive than your competition. You need to engage your customers online and the best way to do that is by having your own website and making sure your website ranks well in the search engines.
Your website when done right will give you excellent value for your investment allowing you to reach local consumers and those far away. If your products are priced right you can expand your market and grow your business with only a small investment.
Manage an unlimited number of contacts for FREE using Apptivo's Customers App
However, you also need to stay ahead of the local competition. It's time to think outside the box; otherwise you will be doing the same thing as your competition. Consider what you can do that will steer customers from the competition. The first thought that likely came to your mind is to have a lower price. While that can definitely help it's not the only answer. Let's look at some ideas that can make you stand out from the competition.
Be a strong community supporter – help charities, sponsor a baseball team, donate to silent auctions
Offer free services, lessons, or samples
Excel in the customer service that your company offers – customer service is falling by the wayside and consumers are tired of being treated like a number
Create contests that do not require a purchase
Make your business unique – For example, if you run a coffee shop how about a uniform that people will remember
Offer a superior product for a superior price
Offer an in-store or in-house warranty
No one knows your business like you do. If you run a successful business then you already are doing things that make you stand out ahead of the competition. Be creative and think outside the box!
No related posts.