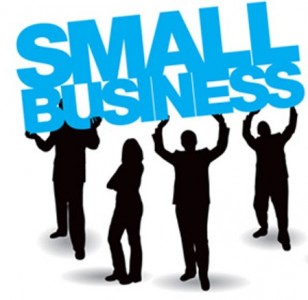 We have heard a lot about the hardships and economic challenges small businesses faced in 2011. Despite these economic hardships, Small Business owners in America are setting themselves up for a comeback, says a survey.
A recent survey by Zoomerang Online Survey & Polls and GrowBiz Media revealed that more than 40 percent of small and medium-sized business (SMB) owners are very optimistic about their businesses headed into the New Year, despite 61 percent facing economic hardships and 50 percent failing to meet business goals in 2011.
Statistics revealed that although SMBs do not plan to expand their 2012 business models, they do plan to devote resources to currently existing departments. Rather,only 19 percent of respondents revealed plans to expand their businesses in 2012, focusing instead on internal growth.
Never lose potential sales using Apptivo's Opportunities App
According to the survey results, 60 percent of SMBs plan to focus investments and staffing in the business development sector to offset challenges experienced in customer growth.

"According to the Small Business Association (SBA), SMBs employ about half of all private sector employees.  It's gratifying to see SMB owners' resilience and their willingness to invest in the future of their businesses," said Alex Terry, general manager at Zoomerang Online Surveys and Polls.
The survey findings also reveal that SMBs plan to fill existing positions or promote employees within business development and social media departments – focusing on internal processes instead of altering business plans. Interestingly, a third of respondents plan to use advertising, marketing and social media as the primary methods of attracting new customers, despite 25 percent stating that they do not personally feel comfortable with social media tools.
"While SMBs see the value of social media for their companies, they still do not understand how to use these tools effectively for their businesses. In order for small businesses to remain competitive, it's vital for them to be present on the channels that their customers access most often," says Rieva Lesonsky, CEO and founder of GrowBiz Media.
The Survey was conducted in November to gauge the current state of SMBs in 2011 and their 2012 business projections. Respondents included more than 1,000 SMB decision-makers from Zoomerang's Online Survey Panel.
Does your friend have a small business which you think will succeed in 2012? Mention them in your comment below. Ex: My friend @Mary's bakery store will have the best year in 2012.
Related posts: