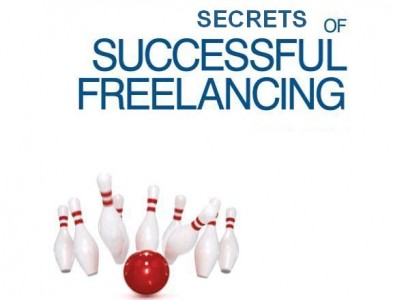 Whichever maybe the field of work you plan to enter as a freelancer, you need to understand that you are both the employer and employee. The decision that you make is wholly yours and it is up to you to decide how to manage your time and money. Before you move out of your full-time day job into a freelancer's shoes, you must have an idea about how you are going to generate income to keep you going until your business breaks even. You need to decide on the sources of help you can get both in the technical and managerial aspects. Last but not the least, family support is as important as the professional support. Here, we look at some of the points that you need to consider before venturing into this wonderful field of freelancing.
Want a FREE Project Management tool? Check out Apptivo's Project Management

1. Create a distinct portfolio – You should have a strong portfolio in place before you venture into freelancing. The portfolio should be such that it will help you convince your client about your expertise. If you have the testimonials in your portfolio, it will showcase your reliability and quality of work.
2. Offer at least one free Sample - If you are a beginner and want to establish your credibility, it is always better to give your client a free sample of a portion of His/her project. However, that does not mean that you should work for free. You must be wary of many greedy clients who are smart in hiring inexperienced freelancers to get better quality work at a very low cost. You should know your worth and try not to get exploited.
3. Be reasonable on pricing – Don't quote exorbitant rates as this might scare off prospective clients? Even if you make a lesser profit margin initially, over the long run you will be able to get better rates. Opt for hourly rates because the client will be able to buy your block of time for completing his work.
4. Establish a network with other freelancers – Playing solo has its drawbacks. Connect with your peers using the various networking websites. You will learn the rates commensurate with your qualifications and experience. Moreover, you will receive valuable tips from seniors and be a better performing freelancer. Through networking you can also get good project opportunities.
5. Be in regular touch with past clients – Never burn bridges with your clients. When you are at good terms with your former clients, you will figure in their priority list as and when suitable projects crops up for them.
6. Spend some money on advertising – This will definitely pay in the long term.Some freelancers are reluctant to spend on advertising and in the process lose out on good opportunities. You can advertise highlighting your expertise in an online free advertisement sites and also in paid sites.
7. Use the 80/20 rule – According to this rule, 80 percent of the projects come from 20 percent of the clients. Thus it makes sense to concentrate on the 20 percent of top clients.
8. Outsource work to specialists – If you are not sure of doing a good job in a certain area of work, it makes sense to outsource it to individuals or organizations specializing in that field. They do this work, day in and day out and thus provide superior quality at reasonable rates.
9. Maximize your strengths rather than minimizing your weaknesses – If you focus on your strengths, you will perform better and also earn better rather than spending considerable time and energy in diminishing your weaknesses.
10. Ask clients to give feedback – Sometimes your work may have flaws that escape you, but are clearly evident to your clients. So politely request them to give you reviews of your work. This will definitely aid you in identifying the lapses and drawbacks in your work, which helps you in deliver optimum performance.
There are many more tips, which you will gradually learn in the future. This helps you evolve into a successful freelancer.
No related posts.