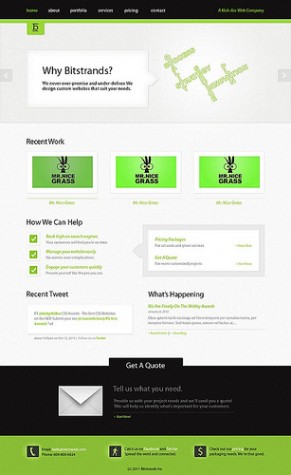 Each small business should have a website because the website can be a shop front and a virtual representation of your products/services. Therefore your "About Us" page should appeal to the online audience. Remember, your landing page should be attractive and have the appropriate content to establish a rapport with your buyers, to build your brand and to enhance your credibility.
How to Write an "About Us" Page
Many of us are ignorant about the fact that the "About Us" page is used to create a relationship between you and your potential customers. If you have to build trust and credibility with customers, you need to put together content that is not only catchy but also informative. There are two ways of writing content for your "About Us" page.
Write in the Third Person – For instance your company deals with antiques. If you want to create an appeal and strike a relationship with other antique collectors, you can write something like -
"John started collecting wooden photo frames at the age of eighteen, when he decided he could not get rid of a few, rather shabby looking photo frames, which he inherited from his grandparents. Within a few years, he was a passionate collector. Now he not only spends a lot of time in his antique shop but is also helping other antique collectors to come together …"
You can talk about your firm and how long you have been in the business and so on. This is your chance to introduce your firm to potential customers and also let them know how passionate you're about your venture.
Use conversational tone – This way of writing is for a more personal and intimate introduction. In this way of writing, you can start the paragraph with a question. For instance, "Are you interested in antique photo frames?" From there on you can connect with your reader by saying "I used to think I was the only one with a strange compulsion to collect…"

What Content to Put on your About Us Page
Your "About Us" page is an opportunity to cement a relationship with your potential customer. Your home page may be the first chance to get them interested in your products/services, but your "About Us" should hook them in.
Who you are – The contents of the home page should not have the tone of a sales pitch. When someone clicks on your page, he wants to know about you or your business. He wants to gain information about your product/services. Therefore, the contents should reach out to the reader.
Why should you choose us over someone else – Potential customer wants to know what is in it for them. Mentioning the benefits of how your product may better help solve their problem, may lure them in as a new customer.
What do we do – The mission statement of your company should answer this question. Here you can mention your team that supports the mission so customer can relate to you and your staff on a humanistic level.
When did we start – When potential customers realize that your company has been around for quite some time, they will feel better about trusting you as a company. It is therefore wise to mention the number of years that you have been in business.
How you can get in touch with us – The information on the home page should be lucid and concise. Only give away the right amount of information. If the customers are interested in taking forward the relationship, they will. For that, you should either have a contact email or form for people to contact you by.
In brief, it is not advisable to stuff your web page with keyword phrases. You need to have informative content if you want customers to spend time on your "About Us" page. The content should be thought provoking and interest the reader so that he will start navigating through the various web pages of your website.
Flickr image by cticne
Related posts: