In some situations, the best way to grow a busin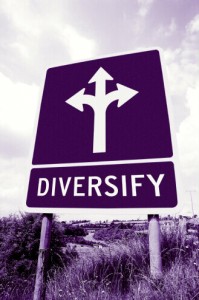 ess is through diversification. Rather than increasing your sales through new customers, sell more to the customers you currently have. Though it may seem more challenging most businesses can find ways to add to their current product. In addition to getting current customers to buy more, this method can also encourage new customers to your business that would not otherwise be a part of it.
To do so, consider the following tips for growing your business:
Sell a product or service that compliments what you already sell. If you are a bakery, consider selling gourmet coffees. If your business is a copy store, consider moving into a repair service for office electronics.
Teach customers something. One way to increase revenue is to give customers what they want: the secret to what makes your business a success. Host adult education courses for your customers to get customers interested. Teach them how to change the brakes in their car, if you sell brakes.
Launch a new line of products or services to your customers. Simply offer a new version of what you already sell. If you are in the retail industry, for example, roll out a product that is more modern and up to date than the current offering.
You can usually find true success by focusing specifically on diversification strategies that work for your type of business. To learn what you can add, ask your customers. What could your business do differently or better to fill their needs?
No related posts.