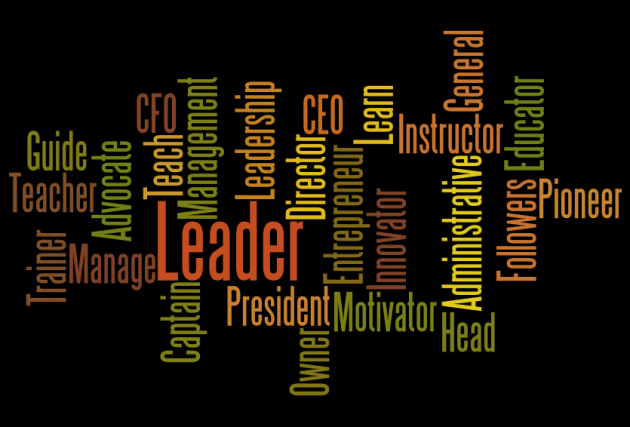 Your small business is similar to a ship. To have it move forward quickly as smoothly as possible, it needs an efficient captain. Similarly, if your enterprise has to grow quickly and steadily, you need to be a good business leader. As a leader, you need to make things happen, to set good examples, motivate and guide your employees through the good and bad times. You cannot simply give instructions and passively wait for others to accomplish tasks. When such things occur, you are no more of a leader but a director or a boss. Your actions and decision making techniques should instill trust and confidence in your employees. This would motivate them to start performing better which will increase their productivity and your business graph will start showing an upward curve.
Effective Tips to Improve your Business Leadership Skills
As your employee's employer, you do not want to appear incompetent before your employees. Leadership skills are not inborn or accidental traits; it can be learned and consciously put into practice in our daily routine. There is always room for some improvement in the way we lead others. Here are a few pointers that will be useful to sharpen your leadership skills.
Do a reality check – Every small business owner should use a 360 degree survey tool to get the feedback from your employees (full time, part time, contract, remote employees and freelancers). You can simply let your employees know that you want their honest opinion about you and also ensure them that you will not use their feedback against them. Create a safe and neutral environment for them if you want them to be open and honest with you.
Talk to your employees about your mission – From time to time, you need to talk with your employees about your mission and the plans for the future of the business. When you communicate your goals with your employees, they will know about the changes that you're planning to make in the upcoming coming months/years. This will better let them know what their roles and contributions to the growth of the business are.
Always maintain a positive attitude – Positive attitude has power in more ways than one. As a business leader, you should exude optimism which will help your staff avoid patterns of negativity. When the economic climate is unstable, businesses will face continual challenges. If you are not optimistic about your ways of conducting business, it can negatively affect the mindset and productivity of those who work for you.
Be approachable and listen to your staff – Leaders are approachable. Your business will neither grow nor become successful if you have a bunch of people who are unhappy or disgruntled. Your leadership style should be such that people should be able to talk to you freely about their work issues. Inculcating good listening skills is mandatory to becoming a good leader. A good listener will convey empathy and show they are genuinely interested. Leaders will want to find out what's behind the conversation.
Appreciate and compliment good work – Recognize and encourage talent. Take time out to compliment and praise your team and staff if they have achieved something remarkable. More than incentives and certificates, these things matter. They will be motivated to have a higher level of performance. It will also cultivate a positive mindset and work culture.
Share Responsibility – Hold yourself accountable – When your staff or team fall short of their performance, ask yourself a few questions such as "Where have I gone wrong?" "What could I have done differently to deliver a positive outcome?" and so on. When you are passionate and enthusiastic about what you do, you would be willing to take the responsibility of failure. If your employees love and respect you, they will be more than willing to share your sorrows and failures.
Even while making tough decisions, a good business leader will keep in mind the welfare of his team and all the people who work for him. Apart from motivating people and being a good business leader, it's important to have charted out a good business plan to make your venture a success. Leaders will be quick to notice talents and create more leaders.
Become a great leader by using a Project Management App that will keep your tasks on schedule and completed on time.
Related posts: