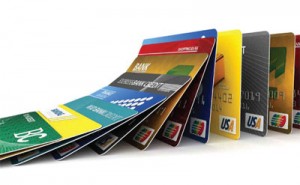 There have been several instances of credit card fraud taking place. It's important that you put in place measures to prevent this menace. We look at ways to minimize or prevent credit card fraud.  It has been estimated by the Federal Trade Commission that close to 9 million Americans suffer identity theft annually. The identify theft occurs when your personal information such as social security number or credit card details fall into the wrong hands. Here are a few ways to keep credit card fraud at bay.
Keeping tab on all your online transactions will save you from fighting cyber crimes. Internet shopping and banking has made things easier for many of us. However, ensure that you change your username and passwords frequently. This is extremely important if you are using a public computer. Instead of using your debit card for your online purchases, use a credit card because there's more anti-fraud protection against credit cards.

Monitoring your bank and credit card statements helps to keep off credit card frauds. Check your accounts regularly to ensure that nothing is amiss.

Imparting training and educating the employees to identify the signs of potential fraud is important. This will help small business owners fight off credit card fraud.

Asking for the credit card and an identification card at the time of billing. Write "Check ID" on the back of your credit card, and cashiers will be required to check your ID.

Fraudulent cards have damaged magnetic strip, therefore they cannot be swiped. If a customer insists on manually keying in the card number, think twice before doing so. The reason is the antifraud features of the magnetic strip are being bypassed. If the card is damaged ask for another form of payment.

Do not accept an authorization letter as verification to use the credit card. It could be a fraudster.  No one is allowed to borrow another person's card whatever may be the relationship with the other person.
Mentioned above are a few things that need to be kept in mind when using a credit card as payment. If one feels that there is some sort of mismatch, security or the superiors should be contacted. The credit card users should also inform the company which issued the credit cards in case of loss or robbery. These are small things, which if instilled in to our daily lives, can in fact prevent credit card frauds to a considerable extent.
No related posts.