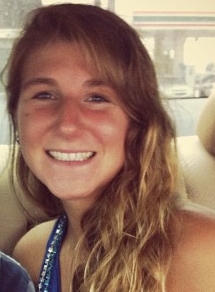 As a small business you have to be prepared for anything from extreme growth to bankruptcy. And, though you can write a business plan, get money from investors, or prepare for the worst, sometimes, an emergency situation leaves you needing more; that's when emergency funding becomes necessary. Whether an important piece of equipment breaks or you're lacking funds for your next shipment, there are options available to you.

Merchant Cash Advance
A merchant cash advance is an easy way to get quick funds. However, it's not the most cost effective option. According to BusinessWeek.com, "Cash advance providers offer businesses a lump sum payment in exchange for a share of future [credit card] sales."
So, in order to take advantage of a merchant cash advance, not only do you need to be accepting credit cards, but be confident you'll have enough future sales to pay the merchant back.  When you're sure you have the payback funds, you'll want to consider a few things.
Reputation: Check reviews for the MCA provider you're considering. Because this is a quick and expensive process, you want to be sure you're working with a credible company.
Deal direct: Instead of going through a commercial broker, you want to deal directly with the provider. You can find these details within the contract, so read through carefully.
Payday Loan
While a business loan could take weeks or months to complete, a payday loan can happen in as quickly as an hour. This often paperless transaction process is quick and easy, and goes directly through your bank account. With no credit check and flexible payback options, this is a great opportunity if you find yourself in a pinch. To choose the right provider, remember a few important details.
Diversified lending: A lender that offers loans other than payday loans is your best bet. This tends to give them more credibility.
Interest rates: High interest rates are the biggest risk when choosing a payday loan – check more than one lender to be sure you're not getting ripped off.
Bridge Loan
Your final option is called a bridge loan. This short term emergency funding option is meant to provide you with just enough money to hold you over until another source is available. Often used for quick real estate sales, businesses can use this in an emergency situation as well. But, remember that when you go through a bank, you'll need proof of future income – whether that is from investors or pending sales. Now, there are two ways to go about this.
Set up fees: If going through a bank, these are often waved in lieu of the bridge loan's short term nature. Don't get stuck with a high interest rate that you can't afford.
Current investors: Though you can go through a bank, professional investors or venture capitalists may also provide you with a bridge loan. Be sure there are contracts in place before accepting anything.
If you find your small business in a tight financial situation – there are always solutions. Though these are often riskier than a traditional funding option, if you're educated on the potential dangers and how to avoid them, you can get all the cash you need in a timely manner.
Bio: Jessica Sanders is an avid small business writer. As the marketing copyeditor of Resource Nation, she touches on a range of topics such as small business loans and merchant cash advance.
No related posts.