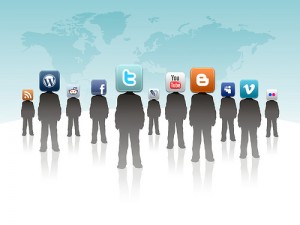 Every business wants to reduce their operations costs.Social media is a valuable tool that when used properly can significantly reduce your business costs while increasing revenues.
Let's look at ways to reduce your business costs using social media:
1. Reduce Recruitment Costs
If you've had to fill a position you know how much legwork goes into advertising for the position, screening potential candidates, and eventually finding the right person for the position. There is a huge investment in time and there can be a huge investment in advertising costs.
If your business has a presence on social media sites like Facebook or Twitter, you can use those networks to help you find the right person for your position. You can get the word out, and you can also target people you regularly interact with.
2. Reduce Your Customers Service Costs
Social media can play an important role in reducing customer service costs. It's easy to help customers directly using social media. Consider the cost of a customer service call compared to the cost of helping that same customer directly using Twitter. There's another benefit. When social media is used properly you will find customers helping customers, significantly reducing the cost of your employee resources.
3. Reduce Product Design Costs
Smart companies are recognizing the benefit and the savings of using social media in product design. The feedback you gather from customers and potential customers can be utilized in product design as well as in your marketing. Companies can significantly save because much of the guesswork has been eliminated. They can garner a huge amount of information on what the consumer wants.
4. Increase Profits Using Customer Ratings and Reviews
Does the use of customer ratings and reviews work? The answer is emphatically yes! Just look at PETCO.com who has seen a 41% increase in sales per unique visit because of the ability to "sort by rating." When customers can learn more about what other customers think about the company and the products, they are much more likely to make a purchase. Don't worry a few negative review or ratings isn't bad. It actually legitimizes the ratings and reviews as a whole. Take the lead from other businesses that have seen how this can increase sales and get on board.
5. Reduce the Cost of Advertising
One of the biggest expenses a business faces is their advertising budget. A savvy business will recognize that social media along with blogging can provide them with a huge amount of free advertising. For example, GMC claims that their blog generated free publicity with a value of $240,000.
Facebook allows businesses to create pages and groups with no costs associated with them. Pizza Hut, Victoria Secret, iTunes, and Starbucks are great examples of companies that have taken full advantage of Facebook pages as a free advertising tool.
There are two ways any business can increase their profits – they can increase their sales or reduce their expenses. Online social media is a tool that can do both. Yet it's still in its infancy and still misunderstood by many businesses.
No related posts.