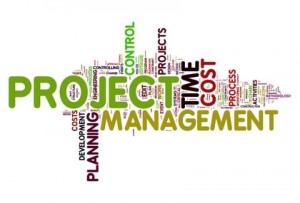 Today is the era of online project management tools. These have all the essential functionality to help the project managers and their teams execute projects successfully. The whole project management process is automated and simplified. There is a plethora of online project management tools in the market today.
Here is a list of must have features in online project management tools.
Easy to use and simple user interface
The user should not get bogged down by a complex tool to use.  The focus should be on project execution.
Simple Installation Process
A layman should be able to install the tool. The documentation of the tool should be simple and crisp.
Affordable
Small business owners should be able to purchase the tool. Ideally, there should be a limited trial period by which the potential buyer can evaluate the quality of the software.
Compact
The tool should not be too large or too complex. The learning curve for using the tool should not take substantial time.
Compatibility
The tool should be able to import and export documents from other existing and older project management software.
Security
This is a very important feature. The user should be able to assign privileges as to which members of the project team can access documents and other project entities.
Multi Lingual Support
Businesses span across all different countries who speak all different languages. Multi language support will significantly enhance and diversify the customer base.
Use State-of-the-art technology
The field of both project management and project management software is constantly evolving. The features should contain all the latest technology required by customers/clients.
Task and Document Management
Tasks must be completed on time. Then another task can be assigned to free up resources. Documents should be stored securely. Timely backups of important documents are a must. Document management should ideally be an online process.
Time Tracking
Most projects have deadlines. It is imperative to manage time judiciously. The tool should have timesheets to be regularly filled up by employees.
Resource Planning
Resources include human resources, machines, software etc. All of them should be optimally used.
After sale customer support
The importance of this feature cannot be overemphasized. Buyers should not be left high and dry after the initial sale. Any problem big or small should be resolved to the buyer's satisfaction.
Includes CRM software
This is a highly desirable functionality for building customer retention and loyalty.
Do research and list desirable attributes before purchasing a good quality online project management tool. Remember, desirable tool qualities may vary based on industry and individuals.
Related posts: