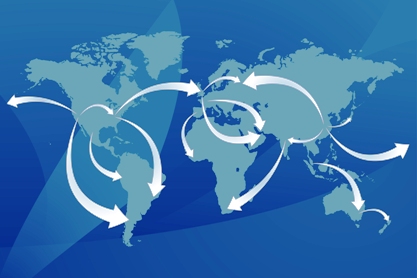 There's a lot a lot of buzz in the business world about geographic segmentation and geographic market, but what is it and what does it mean to your business? Glad you asked. When a market is classified by geographical segmentation it is said to be a geographic market.
Geographical segmentation will seek to determine marketing strategies that will work in a specific geographic market based on climate, lifestyle, location, and language. Geographic markets will vary in size depending on location. There are three components that distinguish a geographic market:
Population density
Climate
Language
Each of these components can be further broken down into subunits. A regional geographic market can be segmented into counties, metropolitan areas, rural areas, suburban areas, urban areas, regions by size, regions by population density, etc.
The geographic market is very important to your business. It's important when you are first deciding where to open your business, and it's important when you are thinking about expanding into a new area. The right geographic market can make or break your business so be sure to give it the attention it deserves.
Manage an unlimited number of contacts for FREE using Apptivo's Customer Management Software
Let's look at an example. Let's say you have a tattoo and body piercing business. Your current location is in a metropolitan area where the median age of those living and working in the area is 24. It's a highly urbanized area with a young childless population that likes to indulge themselves.
You are considering expanding into a new geographic area and you've located the ideal space in a suburb where there is one mall and only a handful of independent businesses. The average age is 34 with 2.3 children. It's highly likely if you expand to this geographic area that your new location will fail miserably. Why? Well because your target market is nowhere to be found.
When expanding into a new market there is much more to your decision than an affordable physical location. You can have the best priced location but if your market is nowhere to be found it will not do you any good. Take the time to learn who your market is and where you will find them. Give your expansion the attention it deserves and you will be rewarded with success.
Expanding into a new geographic market is a great way to grow your business and expand your revenue when done correctly. Make the most out of this opportunity and you'll be rewarded by it for years to come.
Related posts: