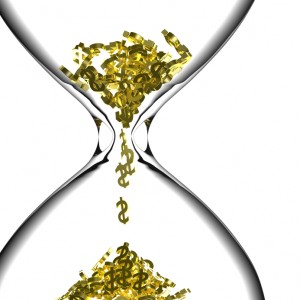 Whether you are a freelancer or a small/medium business owner, it is necessary that you keep track of billable hours spent working on a project for a specific client/customer. An important and mandatory part of effective time management is keeping track of the hours you have put in.
Remember that billable time is the lifeblood of your business. You need funds to pay your bills, pay your staff, and also your take home salary. Ultimately, without billable time, there is no business. To maintain a good working relationship with your clients, it is important to keep accurate billing records. Regardless of the quality of your work, there is a possibility of losing out on future projects if you make frequent errors in your billing or present haphazard bills.
Online time tracking tool is mandatory not only for freelancers but also for small/medium business owners who are always on the move. Here are a few cool time tracking tools to help keep track of your billable time.
Apptivo Timesheets – This is the time tracking that I am currently using. It has an easy to use interface and along with this time tracking tool, I have access to some useful Apps such as project management, invoicing and many more tools for free. Registration is free.
Harvest – This is also easy to use and good for teams. In this online timesheet, you can set reminders asking your staff to submit their timesheets. The privileges can be adjusted per the needs of the team. This software is free during the trial period; however, if you plan to use this for your business, you will have to pay $12 or more.
FreshBooks – This software integrates invoicing with timesheets. It is useful for those who bill by the hour. Freshbooks has a conventional looking interface and is a very basic product that can be used by novice business owners who run on shoe-string budget.
Cashboard – The online time tracking software integrated with invoicing and billing. A feature worth mentioning is at the time of invoicing, you can import the time directly from a project(s). Compared to Apptivo's Timesheet or Harvest the interface is not slick.
FREE Time Tracking software at your fingertips.
There are a number of online time tracking software's available on the internet. Some are free while you have to pay a nominal amount every month for others. There are a few timesheets that are not available for online but can be downloaded on to your desktop.  You have to choose a time tracking tool that is suitable to your budget and business. Web-based time management tools are easy to use and helpful in improving your time management skills. Online timekeeping Apps ensures that time allocated towards each project has a direct impact on the productivity and profits. Remember, time is money.
What are you using to track your time for work?
No related posts.