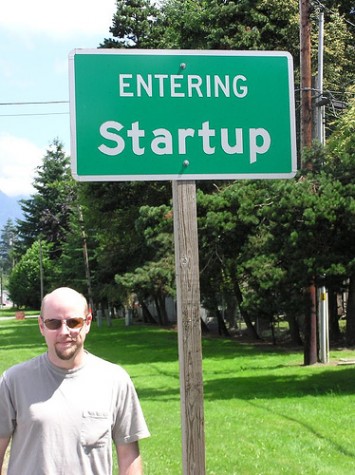 For many years you wanted to get away from the monotony of your regular day job and wish to venture out on your own. Starting a start up is a dream held by many of us. However, before you become an entrepreneur, there are certain questions that need to be asked. Is your dream project unique? Will it survive in this economy? How soon will it grow? When will it reach the breakeven point and start giving returns? The only way to know is to try it out. We have put together a few tips that will help you prepare yourself, test your idea and improvise before you actually launch your start-up.
Find the best Industry that fits you comfortably – Choose a field that will suit your style and talents. You should start by talking to industry veterans and counselors. The Small Business Administration (SBA), the Women's Economic Development Agency and SCORE are a great start to provide you with information and guidance about the industry you are interested in. Other invaluable sources of information are available at your local library, the U.S. Census Bureau and the Internet.
Know what your competition is doing, so you can do it better – Once you have decided the type of industry that you want to be in, spend some time studying your competitors. This can be easily done by visiting the local store and inspecting the product yourself. Remember to check out the prices and packaging. If they have a website, you can gather more information by visiting their site and putting yourself on their e-mail list. Another way is to signing up for e-mail alerts that are relevant to your products. You can also approach business data aggregators such as InfoUSA and Dun & Bradstreet to get a detailed company profile.
How will you fund it? Think about it – Have you saved enough to bootstrap your company? Are you planning to apply for a small business loan? Is your family or friends going to invest?  You should know whether there are Angel Investors who would be willing to fund your venture. The sad truth is, no venture capitalist will be willing to invest in your business for the first couple of years. After that, they will take the risk only if your business has a solid business plan and shows future growth potential. Keep in mind, cash is king.
A good business plan is mandatory – A business plan summarizes your vision and mission statement. It is important because it guides you in operating your business successfully. This is a vital management tool which helps plan your marketing and advertising strategies.
Never shy away from refining your concepts – If you feel some of your strategies are not working, do not hesitate to turn to your plan B. You should also try diversifying your business. For Instance, if you are a moving company, move away from the traditional practices of a moving company and give value added services such as house cleaning, room reassembling, antique appraisals and charity donations for senior citizens or physically impaired people.
Understand everything takes time – You cannot become profitable overnight. If you think you are going to break even within six months, you are wrong. It is one of the myths about small businesses. Despite the hours of hard work you put in, there are going to be unforeseen events that will take your forecasted time twice as long to complete.
Credibility matters – You might be the best in the industry in meeting your targets while working for an organization, however, when you're an entrepreneur, you are the new kid in school. Here you must build your reputation before you approach banks or other private institutions for financial help.
People are an asset – In the initial stages, along with funding, you will need the most support from your friends and family. Talk with your friends and family about your business idea to find out who would be willing to give a helping hand during their free time. You would need all the help you can get in the initial stages of your business.
Put a marketing strategy in place – You should know your target audience and strategize a marketing plan according. Time is valuable, and you don't have resources to waste on those who are not a part of your target audience. Here are a few marketing strategies that will be helpful.
Test your idea – Before your business becomes operational, you should do a test-run on your products/services. This way you will understand the preferences of your customers intimately. You can also use the online survey services of Zoomerang.com, Surveymonkey.com and constantcontact.com to get feedback from potential consumers.
Last but not least, don't forget to give your business a catchy name. Ensure that your business is registered, even if it is small in size.
Flickr image by dierken.
No related posts.