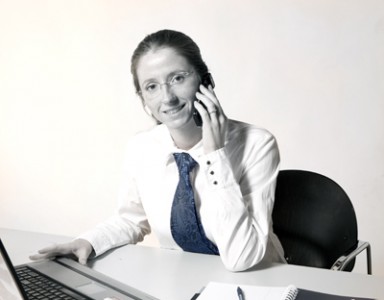 There are many successful women entrepreneurs today. They are the role models for many young women aspirants who want to own their own start-up. As a woman, you may have to face many challenges, including the act of balancing your family and business commitments. If it's a start-up, then you may have to spend all you waking hours planning and knocking on the appropriate doors for financing options. Your immediate financing options would be your credit cards and loans from family and friends. Are you aware of the various financing options that are available for aspiring women entrepreneurs? Getting funds for your business should not be difficult because the government has set aside millions of dollars as grants for women.
How to Find Small Business Grants for Women
The first place that you should be looking for grants is on government websites which deal with grants for women. Here is a list of places where you can search for grants for women.
Grants.gov is a great place to start looking for grants for women. Here you would also find availability of grants for minority women. You can apply for grants from all Federal grant-making agencies online. It is worth mentioning that you can get access to over 900 grant programs offered by 26 Federal grant-making agencies. You should know that this service is managed by the US Department of Health and Human Services.
Women Business Centers (WBC) in your area also provides technical help and counseling for women entrepreneurs. This center was established by the Office of Women's Business Ownership (OWBO). WBC offices are established throughout the United States. This office will be able to provide the necessary information regarding the various grants for women in a particular locality.
Minority Business Development Agency (MBDA) is an agency started by the U.S. Department of Commerce. This is a federal agency that provides aid to the ventures owned by minority women. However, there are certain credit guidelines if you wish to apply for the grants in this agency.
Women's Funding Network acts as a link between women entrepreneurs and agencies, communities and institutions that works toward nurturing women entrepreneurs.
American Association of University Women is one of the largest private sources of funding for women graduates, teachers and activists in the local community. They also fund those pursuing careers where women are underrepresented.
Other organizations include The Ada Project for women (TAP) and Financial Women International. The former organization provides information on fellowships, grants and conferences for those in the field of computer science. While the latter organization provides counseling on career growth, peer networking and mentoring for women.
There are government grants for those women entrepreneurs who have bad credit history also. Decide what sort of business you want to start, have a good business plan in place and start looking out for grants. There are also many non-profit organizations which are providing small business loans to women. You can find more at your local Chamber of Commerce.
The mentioned places above should be a good start to getting a loan or grant for your business. It's time for women to take charge and start something they are passionate about!
Related posts: