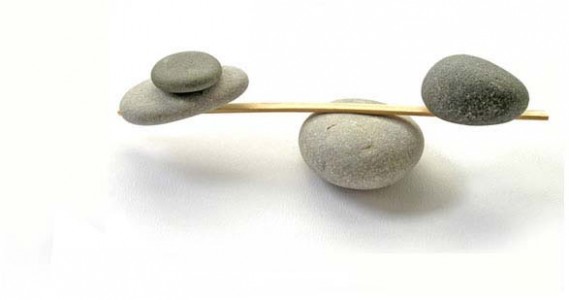 I have been away from my hubby and my 3-year-old daughter for almost a week now. We are planning to spend the coming week together, away from the hustle and bustle of work. Hope we can make it this time. Each time I have to get on a plane to fly and meet my clients; my daughter and I cry. I have this niggling feeling in my heart, the familiar tearing between my career and family.
I believe this is the feeling many women have each time they leave their family behind to attend business. The strength of the women lies in her ability to multi-task. She can run a home, take care of the kids, attend the needs of her husband and be a career woman. Times have changed; women are making decisions regarding how to balance their personal-professional life. There are better opportunities for women today. With the advancement of technology, it has allowed women to spend more quality time with their family and also be the ideal employee.
Is it Possible to have a Career and a Family?
Many women have high flying careers and some of them may not be comfortable having to give it up. No matter what, there comes a time when you have to choose between your career and family, or can both co-exist? If they happen to co-exist, how will you manage?  Choosing a career means the amount of time devoted to your child/children and family will be significantly reduced. That does not mean that you are a bad parent. There are many options available for working parents today. They can put their children in good childcare centers, nurseries or playgroups. There is also the option of asking a stay-at-home mother whether they'd be willing to take care of your child. Many mothers spend a lot of time with their children and still fail to make an impact on their lives. Therefore, what matters is the quality of time rather than the quantity.
How to Make a Choice – Career Family Career Family Career …
Talk to your family – There is nothing in the world that cannot be solved by talking it out. Discuss with your immediate family and your spouse regarding your career path. A little bit of convincing may be needed to get your family to see things from your point of view. Don't hesitate to make them understand that as much as you love them, you love your career too. Make it clear to them that your career is important to you. Believe it or not, your family would understand and start seeing things from your perspective.
You need to plan – Where do you see yourself in five years? How are you going to get there? At various stages of your life, you may have a clash between career and family but you must choose between these priorities. For instance, when you get married, there's not much adjustment needed because it's just you and your spouse. Significant career-family clashes happen only after the children come. Here is where you have to involve your spouse to help make the right decisions that will balance your career and family.
Asks your company for flexible timing – Talk with your HR manager and see if there's room for a flexible arrangement. New and emerging technologies have made it possible for women to work from home and report to the office once a week. This has almost eliminated the option of choosing between career and family.
See if your company allows you to work part-time – If you are a valuable employee, then the company may allow you to work part time. You can always hire a baby sitter or leave the children at a daycare center.
If you have to live away from your family – There are times when you have to stay away from your family because you are working offsite. Here you have to make a decision whether staying away from your family is worth it or not. Are your children old enough to cope with your absence? Is your spouse willing to take more responsibilities? Is it only for a short duration? These are questions that need to answer before making a decision. If you have to stay away from your family for a couple of months, then make the necessary arrangements with your parents, siblings or other family members. If they are cooperative, then there is nothing like it.
It is important that you give equal importance to both career and family. Many women are balancing career and family and are doing very well for themselves. Do your best and follow your instincts.
No related posts.