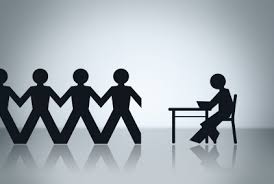 All organizations, big or small, succeed because of their employees. They are the face of your company and can make or break your business. It is important to use the right techniques and tools to find productive and long term employees. Let's take a look at some ways to get quality and reliable employees.
Adaptability – In today's rapidly changing work environment, the only constant is change. You need to evaluate whether the prospective employee has strength of character, willingness to adapt to new technology/people and learn new things on the job.
Relevant experience – A candidate may have many years of experience. But what matters is whether their experience is relevant to the job that needs to be filled. If you want a tennis player, there is no use hiring a trophy winning football player for that purpose.
Background check – Most candidates do not reveal everything to the prospective employer. Many resumes may also contain false or misleading information. Ask for reputed references and conduct a full background check, particularly to find out whether he/she has a past criminal record. References are also likely to shed some light on hidden the positives and negatives of their former employee.
Use professionals to do the job – Ask yourself whether you have the capability to recruit the right person. If not, you could hire a professional recruiter. There's always the option of outsourcing recruiting to a professional staffing agencies.
Find the right person – Hurrying through the process of recruiting will cause you to make a mistake and hire the wrong person. Doing so will be more costly in terms of time, money and resources in the long run. It pays to take your time in this case.
Resume is not everything – Many times the resume does not give you a complete overview of the candidate. Many candidates have their resumes crafted by professional resume writers. There is no use hiring a person with an impressive resume who later fails to perform up to satisfactory. It is best to screen applicants through a phone interview before having a face to face interview to get an accurate feel of the candidate.
Be different – Nowadays candidates are aware of all the common questions they get asked in job interviews. They come well rehearsed with the answers. Therefore, you must use your imagination to craft pertinent and thoughtful questions to surprise the candidate.
Be clear in what you are looking for – This will not only save the candidate's time but yours as well. The job description should be detailed yet crystal clear. You can eliminate many resumes and save time by asking whether the resume satisfactorily meets the job requirement.
Test thoroughly – There are many tests to evaluate the skill level, psychological mindset and other critical attributes needed to succeed in the job position. This can help filter out the unfit so you can concentrate on the selected lot. Ask them questions on how they tackled challenges and problems at their previous jobs. The answers will help determine the person's on job capability.
Sell your company subtly – Don't be under the false impression that the best candidates are desperate to join your firm. Generally, they would have other attractive options. You need to promote the job and your company in a positive yet subtle manner. You should be ready to accept rejection in some cases.
Finally, trust your instincts. You will learn that it is accurate most of the time. Word of mouth is another excellent way of getting good candidates. Do share your valuable opinions on hiring right.
No related posts.