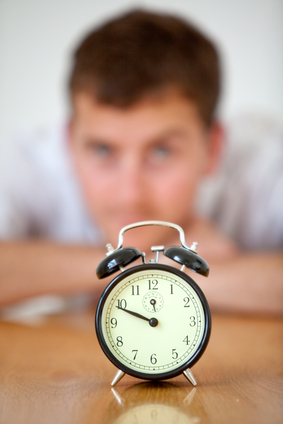 A recent 2013 survey of small businesses completed by Salary.com reported that more than 69 percent of respondents admitted to wasting time during their work day.
By not having the right tools, the right processes or the right priorities, you're business cannot run at its full potential. Make 2014 a successful year just by focusing on getting productive time from everyone in your small business.
Make the Right Moves
Just doing stuff doesn't make your business successful. Garda World suggests that any task you are doing that doesn't focus on your customers should be delegated or excluded entirely. Look at your business operations and ask yourself which ones are really necessary and which ones could possibly be outsourced. Do you have sales people looking through marketing data and sales surveys when they could be cold calling? Hire a virtual assistant to do that and get the sales people focused on the customers.
Streamline Your Time on Operations
Even for a very small business, doing some of the day-to-day manual tasks manually can be unnecessary with the availability of low-cost cloud-based applications. Generating and tracking invoices can easily be done with invoice software that has features to make you even more productive. These applications allow you to track payment trends, send reminders to low-paying customers, and provide rewards to loyal, early-paying customers. For your payroll, expenses, taxes and invoicing, there are also easy and affordable services to make that time spent more productive.
Coordinate Your Social Media Efforts
The use of multi-media on the social platforms grew this year, says Forbes, and they suggest that 2014 will see an even greater demand. Start early to get your social media marketing plan in place. Hire or contract a person to focus on social media for your business. Use a social media management tool such as HootSuite so you have visibility to all of your social media campaigns in one place. Quit spending hours going through each site when what you want to know is who has clicked, read or converted. Get a daily status report from your social media expert and keep your time focused on serving your customers.
Know Your Weaknesses
If you really want to make the best use of your time you'll need to be brutally honest with yourself about your weaknesses. If you have to stop and read every email in your inbox or personally answer the phone each time it rings, you may need to use a virtual assistant as a filter. Hire someone to manage your email and phone calls so only the most important ones get through to you to respond.
Make Sure You Have the Right Goals Defined
The National Federation of Independent Business says many business failures are due to mistakes in one or more goal areas:
Defining goals that aren't achievable
Defining too many goals in too many areas
Defining goals with no action plan
If you want to make the best use of your time, make sure the time is spent on goals that can really be met. Limit the number of goals so you and your staff don't feel overwhelmed. Create a list of tasks that need to be done to achieve each goal. Don't hesitate to modify goals that no longer make sense with the changes in your business.
Related posts: