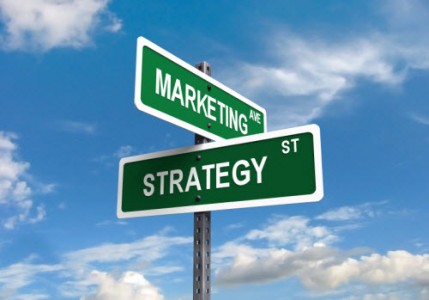 Economy Priced Premiums
"People still need to recognize, advertise and celebrate", observed Bruce Felber of Felber & Felber Marketing and a Board Member for PPAI.  However, more than ever before, marketers now strive to optimize the return on investment for all promotional items purchased and used.
Therefore, we offer tips for better premium purchases:
Track Sales Leads for FREE using Apptivo's Leads App
Plan longer, save more.
Per unit costs are significantly lower with volume purchases so rather than buy fewer items now to save a some money in the short term, consider buying more for a future promotion as it will save you more overall.  Longer planning cycles also allow you to take advantage of overseas manufacturing prices and avoid rush order and overnight shipping fees.
Usability is more valuable than gimmicky or disposable.
Clearly more than ever, marketers are looking for promotional items that remain in use and in front of the prospects or that are truly appreciated by the receiving prospect or customer.  Examples are hand sanitzers, reusable shopping bags, books, Blackberry protectors, and USB drives.
Use a marketing partner that can guarantee products are compliant and safe.
Brett Marz of Bamko offers his clients audit information about manufacturers' facilities.  Marz noted that product recalls or safety liabilities can cost companies enormous amounts of penalty fees and/or brand reputation. "In this business, being safe is always cheaper than being sorry."
Linda Neumann of SBC Global also warns that "In China, they all get paid cash up front so a factory can take off with the money." Plus, products can sometimes get confiscated in Customs for a variety of non-compliance reasons. By using an experienced distributor, they can help mitigate that risk or even absorb the cost of the problem if it happens.
Give green.
Don't get caught buying a cheaper non-recyclable item for its slightly more expensive green comparable.  Consider if your competition offers the green one.
Albert Chang from turn3 Creative observed, "With the economy and our customer base asking for more creative items, I think we all recognize that eco-friendly promotional items are often a cost effective way of standing out."
Use promotional items in conjunction with other external and internal marketing programs.
Ilene Marshall  at Proforma Star Incentives  noted, "We're seeing more three dimensional direct mail campaigns; trade show gifts are more interactive and internal programs are designed to help the employees stay motivated and excited about promoting their companies products and brand."  This may be especially important for sales incentives.
Cristine Nigro of Proforma Creative Precision added, Companies are looking for a way to balance salary freezes, layoffs and budget cuts by giving their employees premiums. It has hard for everybody that is involved in a layoff and so they are taking extra steps to help their employees through the 'grief' and thank them for their hard work."
Seek closeouts, specials, consolidations, group buys, co-ops, auctions and bid processes.
Pamela Irle of AIA Winning Promotions offered, "A client's order last year consisted of polo shirts that cost $30 each and mugs that cost $7.99 each. This year, however, we used closeout polo shirts for $9 each and we found mugs for $2.99 if we purchased all remaining inventory."
Mark Yokoyama of epromos also offers his clients all kinds of deals. "We added a weekly bargain blast this year that features one item a week –  useful, relatively inexpensive items at really great discounts – up to 50% or more. In the past, most closeouts or deep discounts were on unpopular or out of season items. Given the sharp drop in the economy recently, there are high inventory levels of popular, in-season items, so the need to move merchandise means more deals on items people actually want."
Save on Shipping.
As postage rates continue to rise, shipping promotional items from manufacturer to you to your clients starts to add up. Cash awards, gift cards and online, digital items can be high value, low postage options. Leigh Mott of VerveLife noted, "Digital premiums, including music, movies and games, have fast become popular alternatives to physical product.  They deliver engaging and memorable brand experiences, they are environmentally friendly, post no health risks and they don¹t have to be shipped."
Alyssa Dver is CEO for Mint Green Marketing as well as the author of "No Time Marketing".  Through her books, presentations and consulting, she helps organizations achieve better sales results through smarter marketing.  Contact her at alyssadver@MintGreenMarketing.com, 508-881-5664 or @NoTimeMarketing
**Published with permission from Alyssa Dver**
No related posts.