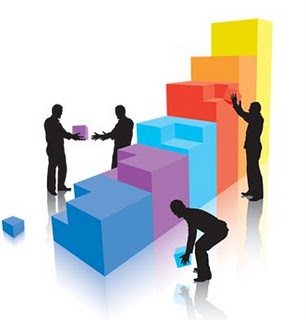 It is a trend today to buy and sell goods and services online. With cyber laws in place, it is safe to trade online. The payment gateway security is high so there is no reason to fear. This has lead to a lot of trading both locally and globally. E-commerce has made it possible for many small businesses to compete with the giant players. Remember, cyber market does not require any physical space and you can operate your business from the premises of your home.
What is an Online Market?
You can define an online market as an arena where you can purchase and sell goods and services through third party websites. Third party websites function as a marketplace, allowing the websites to monitor the transactions at both ends. For instance, there are various online job sites for freelancers where he/she can bid for projects online. These sites keep a check on the bidders and the auctioneer's transaction history. Both bidders and auctioneers can rate their experience. This has made it easier to find out any type of Internet frauds.
Tips to Build an Internet Shopping Mall
Building an online market to sell products and services is an easy job. Once you have decided on the type of online marketplace, you will either need a web designer to design your website or create the site on your own. Remember, whether you want to specialize in a certain kind of product/service or create multiple products and services, the process is all the same.
Domain Name – Once you have decided on your domain name, visit a website that sells domains and check to see if your chosen domain is available or not. Always give a name that suits the products and services that you are dealing with. Apptivo allows you to purchase domains through its Domains App.
Hosting – It is better to host your Internet shopping mall either on your own servers or you can approach a hosting company such as Apptivo to help you host your online market. Many reputed hosting firms ensure custom made store package to suit the size of your online shop and some may even provide add-on services such as SEO, marketing tools and so on.
Payment Gateway – Now it is time to create payment and shipment options. Host providers will happily assist you in this process because they have modules that can be custom configured to online payment gateways such as Paypal.
Is it Necessary to Market your Online Marketplace?
Of course it is necessary to market your online shopping mall whether; it is small, medium or big. You are probably limiting the growth of your online business if you are not tapping into the unlimited potential of the Internet. It is necessary to tell your friends, relatives and acquaintances about your online market. You should use social media sites such as Twitter, LinkedIn and Facebook to an extent. However, there are other things that you need to keep in mind if you want your online market to succeed.
Value your target market – If you want your online business to defy conventional wisdom, you must make yourself look like a professional marketer. Keep in mind that people do not care about your business opportunity. Here you should value your target audience by providing them the goods/services of what they want.
Relationship Building – You must be aware that your online market is visible around the globe and you may have to cater to the international crowd also. For you to sell your products/services, you need to establish a good relationship where your customers trust you and comeback to your online mall. Therefore, give importance to relationship and trust building.
Avoid Sales Pitch – Trying to sell your services and goods before you establish a trust can sometimes backfire. Therefore, once you have the required relationship with your prospects selling products and offering services to them would be easier and will not look like a sales pitch.
Never lose potential sales using Apptivo's Opportunities App
If you are keen on building an online marketplace, Apptivo can help you manage your products and services. These are some of the points that I wanted to share with you regarding the building of an online market place. Now it is your turn to share some of your points on how to build an online market.
Related posts: