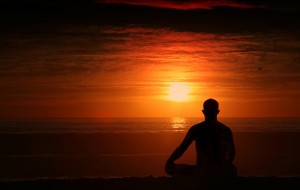 Successful people are nothing but ordinary human beings like all of us. It's their extraordinary way to do things that set them apart from the crowd. Have you ever wondered how the successful folks start their day? What do they do in the morning that keeps them going throughout the day? It has been a noted fact that several eminent people such as Indra Nooyi, the CEO of PepsiCo and Robert Iger, the CEO of The Walt Disney Company, share a common trait, rising before the Sun.
Waking up early and efficiently utilizing the serene moments boosts one's vigor and prepares them for the day. This habit goes a long way in building a healthy way of life. Let us take a look at what things successful people do during the most vital time of the day.
Exercising
Engaging yourself in physical exercise is undoubtedly the best way to start your day. A brisk walk out in the garden amidst fresh air or cycling down the street works like a magic. Alternatively, you may walk on the treadmill in the comfort of your home. Yoga is an excellent workout too. James Citrin, partner at Spencer Stuart begins exercises daily at 6 am. An hour of indulgence in your favorite exercise would not only strengthen your body and boosts your stamina, but also invigorate your mind.
Meditate
Meditation is the ultimate way to soothe your nerves. You have a demanding day ahead and a thirty-minute meditation session will groom your mental abilities to overcome the impediments at work place with ease and contemplation.
Envisage Your Day
Successful people have a really good work-life balance. They prefer not to bring their work home and rather spend quality time with their loved ones. They do so by planning their day well. You might want to check your e-mails and envision the activities that would fill your day. Prioritize your tasks and estimate the time that must be allotted to each one of them. Don't forget to schedule a fifteen minute break after a nerve-racking boardroom meeting or a quick healthy bite with tea.
The 'Me Time'
For many successful people, dawn is the 'me time' during which they like to pursue their personal interests. Some would like to make a lavish breakfast for their family as the quest for creativity of the chef within them. Others often read their favorite motivational author, a novel or just flip through the pages of glossy magazines. There are a few others who like to jot down things in their journal. Many people love to breeze through the newspapers, acquainting themselves with the current events happening in their area that are unrelated to their job. Surprisingly, this gives them a fresh perspective towards their work, career advancement and organizational growth.
Praying
Steve Reinemund, the former CEO and Chairman of Pepsi, likes to pray after his exercise regimen. Praying has a therapeutic effect on one's mind. The mind ultimately reinforces the positive energy acquired thereof onto the body, filling it with vitality. For many of us, praying means communicating with God. It fills our mind with the much needed confidence to overcome hurdles and accomplish the objectives. Praying is a matter of belief. However, if you believe in God, what could be a better way to start your day than by conveying your worries to Him and asking for blessings and courage?
By the time most of us wake up feeling hazy after hitting the snooze button a couple of times in utter repulsion, the successful people out there have already geared up, beaming with vivacity at the breakfast table. Now that you know what successful people do before having the first meal of the day, all you need is some will-power to walk in their footsteps.
No related posts.