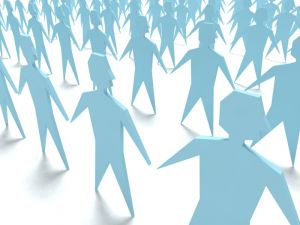 Is your staff drowning in resumes? Are you finding it difficult to streamline the hiring process to meet the demands of your client? Have you given a thought to cloud-computing recruitment solutions that will help you identify the best and top candidates within seconds? There exists several recruitment management software that will make the entire process of hiring a little easier and free up paperwork. Online human resource/staffing software have numerous benefits, unlike the conventional methods of recruitment. We have put together a few points on why job placement agencies/staffing firms should adopt online human resource software.
Benefits of Using Online Human Resource Software for Your Business
Increases the chances of finding the best candidate for the job – Online HR software streamlines the entire process of recruitment. When your job placement company releases an ad on behalf of your clients, whether the candidate applies from the career section of your website, replies to the ad in the local paper or the ones posted in various social media, his application will not be overlooked.
Online HR software allows posting ads on various mediums - Ensure that you use the service of quality online recruitment software which will allow you to use multiple mediums such as social media, Internet ads and email. Another benefit of using online human resource software is that you will receive messages as soon as there is a vacancy that needs to be filled.
Saves time and makes the recruitment process cost effective – Unlike the conventional and traditional methods of application screening and recruitment, online HR software will allow you to screen the applications quickly. This can be then moved to the applicant pool without further delay and the process of interviews can be initiated at the earliest. It is cost effective because you do not have to spend much on recruiting campaigns.
Paperless documentation and better organization of documents – Paper documents can either be misplaced or accidentally discarded. When it comes to online HR software, they store all applications and information regarding the applicant. Data can be easily pulled up through the database. Most software will have the ability to set access privileges to the database if there is any confidential information that you do not want to fall into the wrong hands.
Can be accessed from multiple devices – One of the benefits of online HR software is the accessibility to access anytime anywhere. In addition, it is developed in such a way that it can be accessed from devices such as your laptop, mobile phone, PDA and more. Therefore, whether you are traveling, in office or want to kill time during your morning commute, online human resource software is an ideal choice. It will ensure that you won't miss an opportunity to find the perfect candidate.
What are you waiting for? Get hold of an ideal online human resource software that will allow you to customize the various modules as per your requirements.
No related posts.