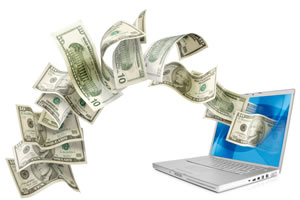 Today's business environment is highly competitive, especially when it comes to your online business. The e-commerce site has taken the internet by storm, but too many entrepreneurs are under the impression "if you build it they will come." Nothing could be further from the truth. Here's what you need to know to build a successful online business.
1. It Takes More Than Just Putting up a Website
Like any business venture, making money online requires work too. So don't expect to put up a website and begin to generate revenue. First, you need to get your website to place well in the search engines. A website past the first five pages is a bit like putting your business out in the farmer's yard in some rural area. Nobody's going to find you or even look for you. So you need to have your website search engine optimized. There are SEO professionals that can do this for you, or you can learn how to do it yourself. There's lots of information available online.
2. Make your Online Business Website Unique
Entrepreneurs sometimes think that it's a good idea to be a copycat to a website that's already successful. The truth is when you do this you remind your visitors about the competition. Make your website unique to you and your business. However, don't be afraid to put the successful website under the microscope and learn from their successes.
3. Hook Visitors on Your Landing Page
Most websites use their homepage as their landing page. It is here that you need to hook your visitor. You have only three seconds (or less) to do that before they become bored and hit the back button, lost forever. Your landing page needs to clearly tell the visitor what your site is about, what you offer, and grab their attention.
4. Limit Your Products
It's a common misconception that if you turn your website into the equivalent of a Walmart, you'll do better. Actually, the opposite is true. The internet is highly competitive and what's going to get you the sales isn't having more products, but rather having the best pricing around.
Want a FREE Project Management tool? Check out Apptivo's Project Management
Before you decide to setup up a website and start your very own online business, take the time to understand how the internet works, and what you need to do to be successful, building credibility, branding your name, and more. That way you'll be ready to enjoy success!
No related posts.