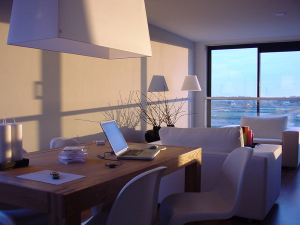 Apptivo offers a host of useful applications to automate the business process. Most of them offer a trial for you to evaluate and some basic plans come for free. If you wish to add more features, you can upgrade for a small fee. Applications are constantly checked and improved on a priority basis. This is immensely useful for small businesses as applications are free or reasonably priced. Today's trend is for employees to work remotely. Apptivo's application is designed to leverage this trend.
Customers are essential to any business. Apptivo offers users a powerful, yet easy to use CRM software. Apptivo can help track customer data, set reminders for customer birthdays and marriage anniversaries. The up-to-date customer database helps make a quantum leap in assessing and servicing the unique needs of every customer. The process of generating leads and converting to an opportunity vastly improves this exhaustive yet simple application.
Each employee is given their own login credentials. They can log in to the same firm and start working right away. The power of the Internet is leveraged so that company staff can work independently no matter what geographical location or time zone they're in. Human resource management is made systematic and accurate thanks to Apptivo's myriad applications.
Apptivo has a superb project management application. The project manager can manage projects remotely. He can assign tasks and check on their teams' status. Staff can see their assigned tasks and update their progress. Documents can also be shared amongst the members of the team.
The timesheets software offered by Apptivo is indeed a useful one. Billing is made easy with this elegant application. It ensures systematic review of productivity and effective invoicing.
Invoicing is a priority for all businesses. You can login from any place, at anytime and create customized invoices using Apptivo's invoicing software. Location or time is not a constraint for Apptivo's elegantly crafted invoicing application. The application sends periodic reminders and makes the invoicing process efficient and effective.
In short, working remotely is made convenient by Apptivo's various state-of-the-art applications. Start using Apptivo's applications in your business and be rewarded manifold. Remote work is a modern day business reality and Apptivo will definitely help small businesses stay abreast of this trend.
Related posts: