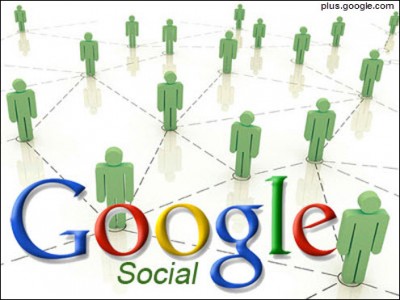 "A lot of people appear to be saying that they'll use the G+ "Hangouts" video group chat function from here on no matter what" –  Alex Schleber (Business Coach).
Social networking has become a part and parcel of the small business marketing strategies. It is a fact that Facebook and Twitter are the most widely used social channels by small businesses. However, in mid of 2010, Google introduced its social networking tool known as Google Plus. You can call it Google+ or simply G+. If you are a small business owner who uses technology to propel your business to greater heights, then start formulating strategies to inculcate the power of Google Plus in your websites and business blogs.
The survey report of GlobalWEBIndex shows that Google+ has over 150 million active users in the month of December 2011 and ranks third in the world of social networking. The reports also revealed that Google+ is attracting approximately 350,000 new users daily. When Google+ was launched, you could become a member only through an invitation. Later on it was decided to make it available for everyone above 18 years of age.
Features that make Google+ Special
Google Plus has many features which makes it crucial for the growth of your small business. Initially you may feel that some of the features of Google+ resembles in function similar to the popular social networking sites. There are certain unique and special features that would help in marketing your business. Let's take a look at each of them.
Circles – The group of friends in Google+ is known as 'Circles' and like other networking sites they are the heart of Google+. Here you can set privileges to the circles regarding your posts, albums and videos. Like in real life, it is not necessary that you share everything with everyone.
Hangout – Hangout is an outstanding feature of Google Plus. The reason, you can actually talk to your clients and potential customers live. That is it permits two-way communication. This is an added advantage over Facebook, where it allows only one-way video conversation using Skype. Did you know that the popular pop band Black Eyed Peas had used hangout to communicate with the fans during a concert? Dalai Lama, the Spiritual Leader of Tibetan Buddhist along with the retired Anglican Archbishop Desmond Tutu had a hangout with their fans. Though not a spiritual icon or a rock-star, you, as a small business owner, can get connected to your business partners and clients directly through video conferencing.
Huddle – The instant messenger helps in sending messages to you Circle. This feature is exclusive for smart mobile devices that have Android or other OS supporting the Internet. Recently, Google + launched the new Android App 2.3. This application has hangout within Google+ Messenger. However, to take advantage of this new feature, you need to have a mobile device with Android 2.3 or above and a front-facing camera.
Google Plus Pages – Here you can create your business profile and also display the goods/services that you offer. This page has a hangout feature which helps you to connect directly to your client and remote employee. Google+ pages will help you market your business and also create awareness about your products/services online. You can respond to the queries, inquiries, requests of your clients and potential customers.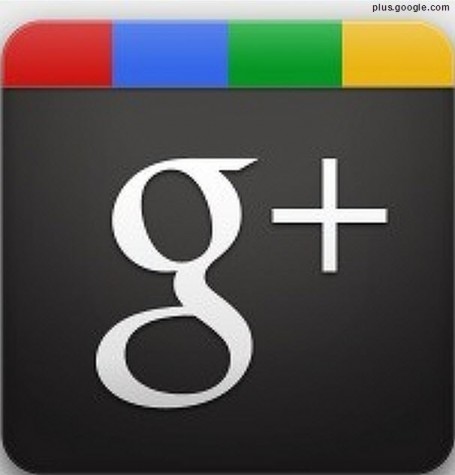 Why and How your Small Business should use Google+
"Google is 80 percent of the search market online. Businesses just have to be on Google+ to ride the wave of how Google ranks websites algorithmically" – this is the opinion of the CEO of EverSpark Interactive (SEO Company), Jason Hennessey.  He believes that Google+ could be used in creating an online brand identity for your small business. Remember that it is a new tool in the market and only a small percentage of the small business entrepreneurs are aware of it a business socializing channel.
Branding your business is necessary to create awareness in this competitive market. To build a brand identity, you need to create your business profile on Google+. Also, ask your clients, customers, employees and friends to "follow" it. This is sure to have a positive impact on the Internet search results. You can also target specific groups using Google+ making segmented marketing possible. "Integrating with Google+ is essential right now, because of its impact on Google search results. Experimentation will give businesses (especially small ones) a leg up on their competition," says the founder of digital agency Deep Focus, Ian Schanfer.
Get Connected with Hangout
Use "Hangouts" to your advantage by creating short videos and uploading it on your business page. You can also have a blog post here. This will help people in your circles to understand the kind of business you conduct, information about your products and services are easily conveyed to them. Use this technique to communicate with your followers and also engage them to give their opinions and suggestions.
The +1 button is similar to the 'Like' feature of Facebook. However, the difference is when a user clicks the +1 button feature in your page to show his appreciation; it will get customized SEO rankings. In Facebook, the Like button shares content only within Facebook, whereas Google +1 shares the 'Like' with everyone including your friends on the open web, where Google commands about 65 percent of the search results. The +1 button will help in driving traffic to your website. For more information on how +1 button works check out Google's blog.
There is a section called About Me. Here, you can give a one liner that describes your business and how it is different from that of your competitors. Another reason why you should use Google Plus is that it helps in promoting your business by sharing videos through YouTube. Last but not the least, check your Google+ account and update your blog post regularly, so that you do not lose your followers.
Get a Business Credit Card
Currently, all the features of Google Plus are free. However, in the near future if you have to make use of the paid features of Google Plus, such as advertising, you need to have a business credit card. Having a business credit card that suits your business on hand can come handy when the paid features of Google Plus rolls out shortly.
It goes without saying that Google plus will gradually become a platform that connects all Google products such as Blogger and Picasa thus becoming a personal social operating system for each individual. Though many features of this new social channel is  still a mystery to bloggers and other users, as a small business owner you must be prepared to exploit the full features of Google Plus to take your enterprise to the next level.
Please share your experience on how Google+ helped in propelling your business to new horizons. We welcome your comments and feedback.
Related posts: