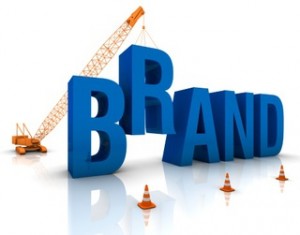 Branding is done not only by the giant organizations but by small businesses too. Some companies do manage without investing in branding. But implementing the right kind of branding strategies will give your small business an edge over its competitors. We look at the concept of effective branding and the associated strategies.
What does a brand signify?
A brand image is a promise to both prospective and existing clients about the quality and value of small business products and services. The motto of the company is critical to its brand image. Make sure it is simple and easy to understand, as well as a positive and powerful impact.
Examples of big brands known worldwide are Nike, Sony, Honda, Coca-Cola and many more. Globally, people recognize and trust these brands. The brand image of any major company is the result of implementing effective brand building over a long period. This nearly always translates into improved revenues and profit margins.
Should Branding be done in-house or should it be outsourced ?
This is an important and very relevant question. Ask yourself whether you have the resources and available time for in-house branding to be feasible. Is it going to be of high quality and value? Otherwise, you can look around for firms who specialize in and are dedicated to this important business process.
Mission and Vision of the firm
Nowadays a well presented website is a potent branding tool. Small business mission and vision on the company website should be clear and concise. The message should be easy to understand. Avoid long sentences in the company's vision and mission. Another useful tip is to keep away from using filler words and technical jargon.
Back up impressive branding with impeccable performance
A good branding campaign may draw many customers. However this has to be backed with quality and ethical service to retain them. An expensive and comprehensive branding strategy will backfire if the concerned products/services don't live up to the customers' expectations. Consistently meeting and exceeding customer expectations is vital as well as key to long term prospects.
Low cost branding strategies
It is a myth that lots of money is required for branding. There are several inexpensive and simple ways to brand your company's product and services. For instance, an eye-catching logo can be simple and quick to create. Your logo and company motto can be included on the company website, business cards, company t-shirts and caps as well as office stationary.
Finally it is recommended that a well planned branding campaign is implemented at the early stages of your business. That will definitely make your small business standout and have both tangible and intangible benefits.
No related posts.