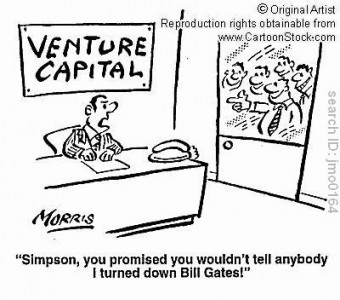 "Price is what you pay. Value is what you get." – Warren Buffet
In the current economic scenario, small businesses and startups would welcome any financial help they can get. Once they have tapped funds from their friends and family, they may turn to investors who are willing to invest in their business. However, one must keep in mind that investors don't write blank checks. They will want a detailed business plan and also a way to exit from the business down the line with meaningful profits. You should be thoughtful in your approach towards potential investors because a scattershot approach will turn them off. A point worth mentioning is, never ever lie to a potential investor.

Why you should not Lie to a Potential Investor
Investors prefer to deal with realistic SMB owners – To get the funding, many entrepreneurs tend to lie and give an unrealistic projection. A shrewd investor would likely see through the flaws and would realize that you have not done your homework because you are too optimistic about the idea of ever failing.
Give a true and clear picture about the market – Investors would like to know that you have analyzed the market and are keeping a close watch on what the market analysts have to say about the current market scenario. Therefore, you have to explain to investors why you think this market is likely to grow. Any investor would prefer to hear your opinion and feel your optimism and confidence in your pitch.
Never hype your sales effort – It is always better to give a clear picture to your clients. You can talk about marketing strategies that you wish to implement in the near future to increase your sales. Always explain to them your sales funnel and let them know what you intend to do. It will not hurt to disclose your actual revenue and contracts you have in hand.
Acknowledge your competitors – Indicate to your investors that there is likely competition in your niche area. You should also discuss your strategies to tackle the competition. This will give them confidence to invest in your business.
Do not boast about your management team – You should always appreciate the work put forth by your team. However, ensure to never talk to highly about your team or else venture capitalists will think what do you need the funding for if you have such a great team?
Do not hesitate to ask the investors about their overall strategy – Keep in mind that your potential investor is assessing your capability and also the assets of your business. Similarly, you can also ask them what they are looking for in a company and in what proportion do they wish to work with you. Many investors will appreciate the interest that you show in the way they work.
When you lie to your investors it is proof that you are being unrealistic and that you are not willing to look beyond a certain horizon. It will also show them that you lack the experience to succeed. When you are pitching your business to potential investors, always assume that they have heard what you plan to tell them number of times before. Therefore, instead of lying, tell them about the alternatives that will eventually help to increase your sales and bring in profits.
Related posts: