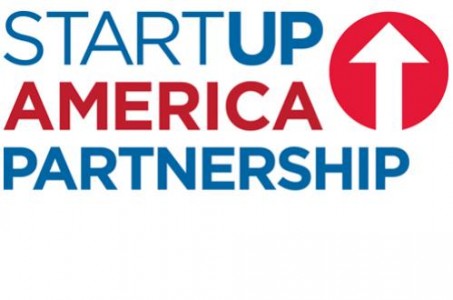 "Entrepreneurs embody the promise of America: the idea that if you have a good idea and are willing to work hard and see it through, you can succeed in this country. And in fulfilling this promise, entrepreneurs also play a critical role in expanding our economy and creating jobs." – President Barack Obama, January 31, 2011

Recently, Startup America campaign celebrated its first anniversary. This campaign was launched on January of last year by President Obama to promote new businesses and in turn, create jobs by bringing together the corporate giants such as Intel, IBM, Google and government agencies. The Startup America is a private and non-profitable body that is chaired by Steve Case, the co-founder of America Online (AOL). This body aims to support small business firms that contribute to the fast economic growth, creating quality jobs and bolster innovation.

How Startup America Campaign will Benefit Small businesses

The aim of this campaign is to bring together corporate giants and government agencies to help small businesses. Remember that small-medium businesses (SMBs) are the backbone of this nation. In brief, this rekindles the partnership model of business with the help and assistance of government agencies such as Small Business Administration and other local government bodies.  The new initiatives and incentives have been announced by the "Startup America" initiative. Let's take a look at some of them.
The fiscal budget 2012 will propose to do away with elimination of capital gain taxes on many of the major investments in small businesses.
To encourage investment by the private sector in small-medium businesses in the lower-income communities and in startups. The government will propose the New Markets Tax Credit.
Over the period of the next five years, the Small Business Administration will invest $2 billion on the high growth potential of small businesses, small businesses in underserved and lower-income communities, and startups with innovative ideas. This sum will be spent through the Small Business Investment Company progrma. SBICs are privately owned investment management firms that are licensed to help small businesses.
The Department of Commerce will step-up the i6 Challenge Grant, ensuring quick review of patents applied by entrepreneurs. This will help nurture commercialization of new technologies and also speed up the implementation process.
Department of Energy, SBA and Veterans Administration will provide mentorship for startups and also launch new training programs to help veterans start new ventures.  The Department of Veterans Affairs will launch an interactive website where all the necessary information is available to vets who are interested in starting their venture.
Another interesting piece of news is that the Department of Homeland Security has proposed certain changes to make it easier for immigrant entrepreneurs and highly-skilled professionals to obtain visas. This will reduce the barriers for the immigrants to start a venture of their own.
At the University of the Arts, Philadelphia, renowned fashion designer Marc Ecko's company Artists & Instigators™ has launched a training program to train the young minds in designing, marketing and social media. "Artists & Instigators is not just a company. It is a platform for big ideas to inspire and activate the world's Artists & Instigators. Our product, A&I Practicum, is a curriculum & job creation engine to activate a next generation entrepreneurial ecosystem. Today, we issue a $100 million launch challenge for universities, foundations, and corporations to activate with us." says Ecko. Over the period of the next five years, they will invest in 750 start ups.
Facebook, a social media channel, launched 12 to 15 events for Startup Days across the nation. This event provides engineers and design support on the Facebook Platform for the early-stage companies. They have pledged to continue providing entrepreneurs with resources to build social applications.

The target of this campaign this year is to create tools and resources that will boost the growth of the small businesses. This project will also focus on the developing partnerships between government officials and corporates at both the local and the national level. According to Scott Case, around 3,000 start-ups have registered online. He also mentioned that once the entrepreneurs register with Startup America, they access to various resources including advice from experts on how to get new customers, legal support, pitch coach sessions and other training programs for free. The supports of big companies such as American Express, Dell, and Microsoft have pledged $1.2 billion.
Still, there is a long way to go if there has to be an impact on the economic growth through the Startup America campaign. If you are interested in knowing more about this campaign and want to register your startup, visit Startup America.
No related posts.